1. How many years have you been in biz?
When you hire a Michigan DJ company you want piece of mind knowing they are experienced. Unfortunately, there are a lot of fly by night operations that fall short on their promises. You can probably look back to any party you've been to and answer the question, 'if you left early or not'. In the 10+ years Encore has been around, we've learned that memorable entertainment doesn't just happen. Make sure the company you hire is a qualified professional.
2. Are you licensed and insured?
Insurance is important for a couple of reasons. This protects you and your event. Encore works with reputable banquet halls, and a majority of them require a copy of our insurance. For example, we provided the draping for the Belle Isle Grand Prix. Our setup was done days before the races. The city fire marshal was inspecting our fabric and requested fire certifications, which we sent over immediately. If we were not able to provide these documents, it might have prolonged the opening of the VIP Penske tent. Bottom-line, we will have all the proper documentation.
3. Do you have awards or reviews?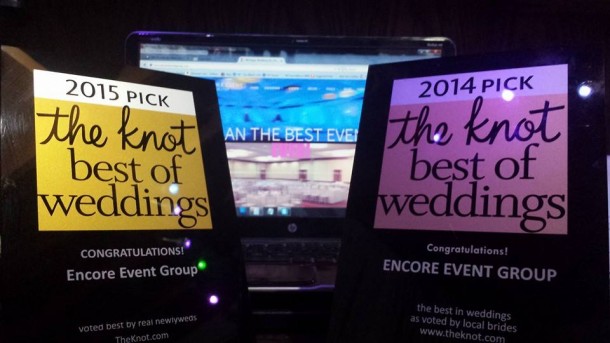 Any company you hire should take pride in their work. Awards are great, but it is because of people like you why we continue to receive them. We are only as good as our last event and believe that you deserve an 'Encore Performance'. We encourage you to get know more about our company by reading handwritten thank you letters. Feel confident that our team will make your event a complete success.
4. How do we plan our event?
Let's face it, you live a busy life and need flexibility when it comes to your celebration. We know exactly what you're going through and want to make this simple and most importantly fun! Besides face to face meetings, you will also receive a complimentary client login. This gives you the freedom to fill out all your details from your personal computer. This is especially great if you live out of state or are a busy body on the move!
5. Do you have a showroom?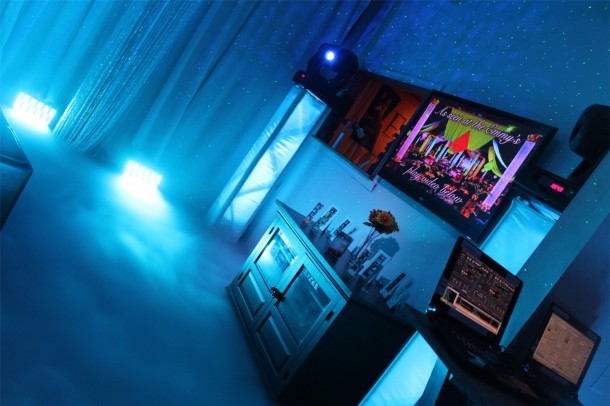 We understand that hiring a company is a personal and important decision. For your convenience we have a studio location with all our services setup on display. This way you can see it before you get it. Your event is unlike any other and we want to take the time to understand exactly who you are. So come and visit us to experience the Encore difference.
.
6. What's your backup plan?
The last thing you want to worry about at your event are unknown variables. What happens if you're sick? What do we do if you get a flat tire? What happens if equipment breaks? You need to know there is a Plan B for every type of situation. Encore is prepared for extreme cases of emergencies. This includes backup vehicles, equipment, & people. Chances are if something were to happen you wouldn't even know about it. Now how's that for a Plan B 🙂
7. Why should we chose Encore?
Hiring a company is a personal decision that you should think over. We will never pressure you into going with our services. We are simply here to help you with planning the best event ever. You should hire the professional that you feel will go above and beyond. Here are Encore we strongly believe in values. If you choose us, then we vow to give you 110% dedication from the first phone call.
For More Info Check Your Date Here