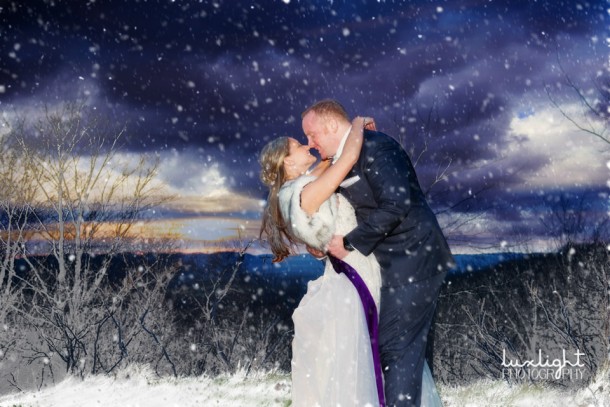 Crystal Mountain Resort in Thompsonville Michigan is the perfect place to plan your winter wedding. This venue is a little bit of drive from the Metro-Detroit area, but it is well worth it. If you are big into snow and skiing, then this is the venue for you. Not only does it boast some impressive slopes, but the natural beauty of the area will bring out the finer details for your reception.
Their excitement came through the phone and we clicked immediately
I remember when we first talked to Joie and Alex about their wedding. Their excite came through the phone and we clicked immediately! What was most important to the couple was to have a great time at their wedding. After chatting about some ideas we start working together right away. It was a year before their wedding and the time flew by fast. Before you know it, winter came again.
So we made the several hour journey to the resort enjoying the beauty of the state on the drive up. Our team arrived at their venue a day prior to give their space TLC. Our main goal (besides rocking their wedding), was to transform their space into a more intimate inviting atmosphere.
Encore's wedding draping did a great job with lowering the ceiling and create a focal point in the center of the room. Whenever we see white fabric we like lighting it up. We bundled computerized room lighting with our signature City of Lights package. Doing this helps to give a layered look to your room. We can even use a primary and secondary color to accent your wedding.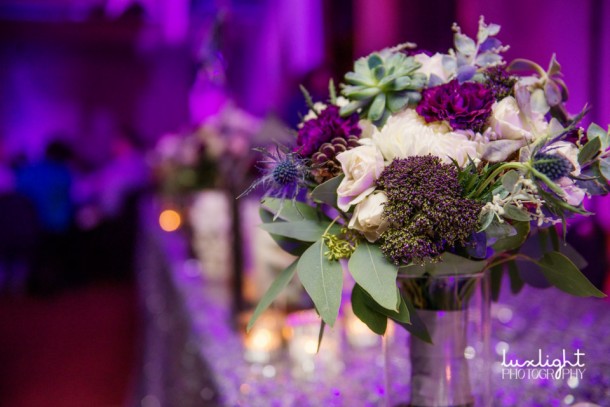 We were so happy to see Alex & Joie the night before the wedding! Since they live so far away, we didn't have the pleasure of meeting them until the week of their celebration. We always enjoy putting a face with a name, but it felt like we knew them for years. We couldn't wait to transform their space and give them the night of a lifetime…
.
.


Luckily we got snow the night before the big day!
Their wedding photos turned out great! Lux Light Photography did an excellent job capturing the essence of their winter wedding theme. That same energy didn't stop but continued to build throughout the night. EEG provided a draped doorway for a truly grand entrance. The City of Lights spotlighted the doorway for pictures and video.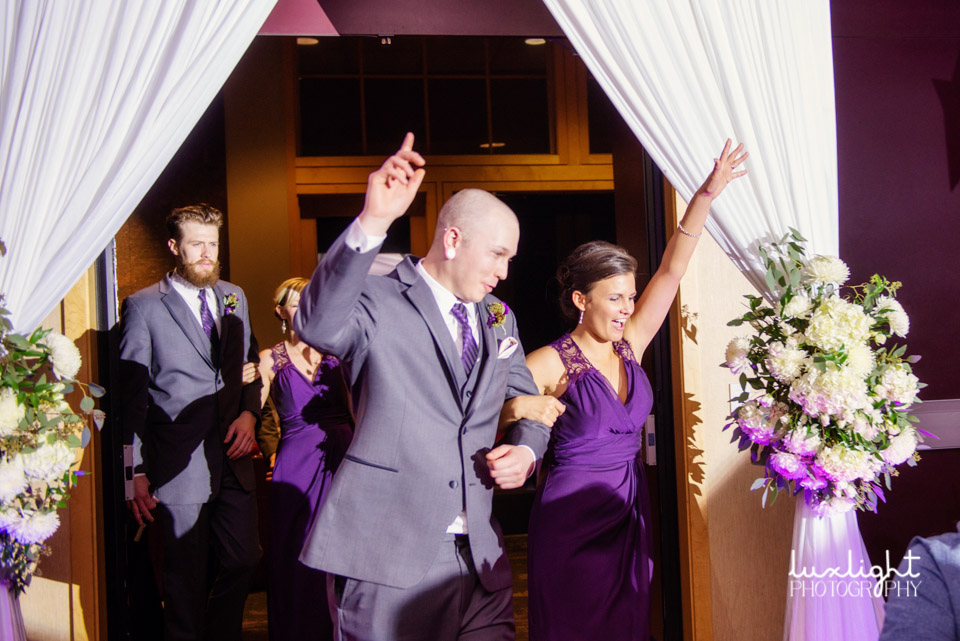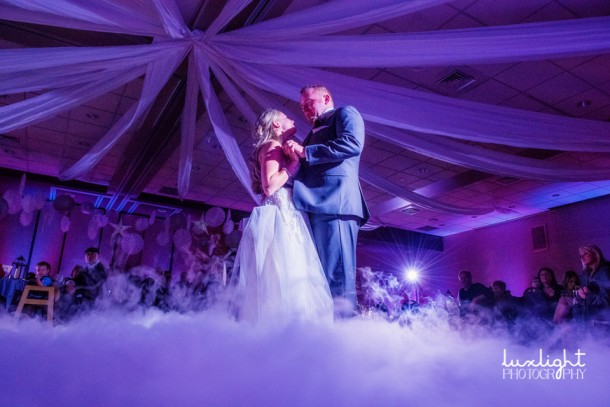 For the couples first dance we created a timeless moment with our dancing on a cloud package. This simple add on does wonders for grabbing the hearts of guests. Imagine all the attention on you at your reception, nothing makes your first dance anymore special.
Our Michigan wedding DJs transitioned to open dance quickly and we immediately worked in the client and guests requests. Joie and Alex were an awesome couple young at heart! I think the only time they left the dance floor was to take pictures in our color changing photo booth.
We have to say that our favorite part of the night was the ending. We played the last song and turned off all our computerized room lights in the room. You literally couldn't see you hand in front of your face. The dance floor was still packed and everyone started screaming for more. After about 45 seconds of this, we dropped 'DJ Khaled – All I Do Is win'.
we did 4 deck mixing with a couple EDM songs & even some Fetty Wap
Thanks again for having us a be a part of your celebration. For our team your once in a lifetime event left an impact on us. We take pride in helping couples create memories. No matter where you are planning your event in Michigan we would love to find out how we can help. Let Encore give your winter wedding an elegant touch with awesome entertainment.
For More Info Check Your Date Here