Bagley Mansion Detroit Wedding Draping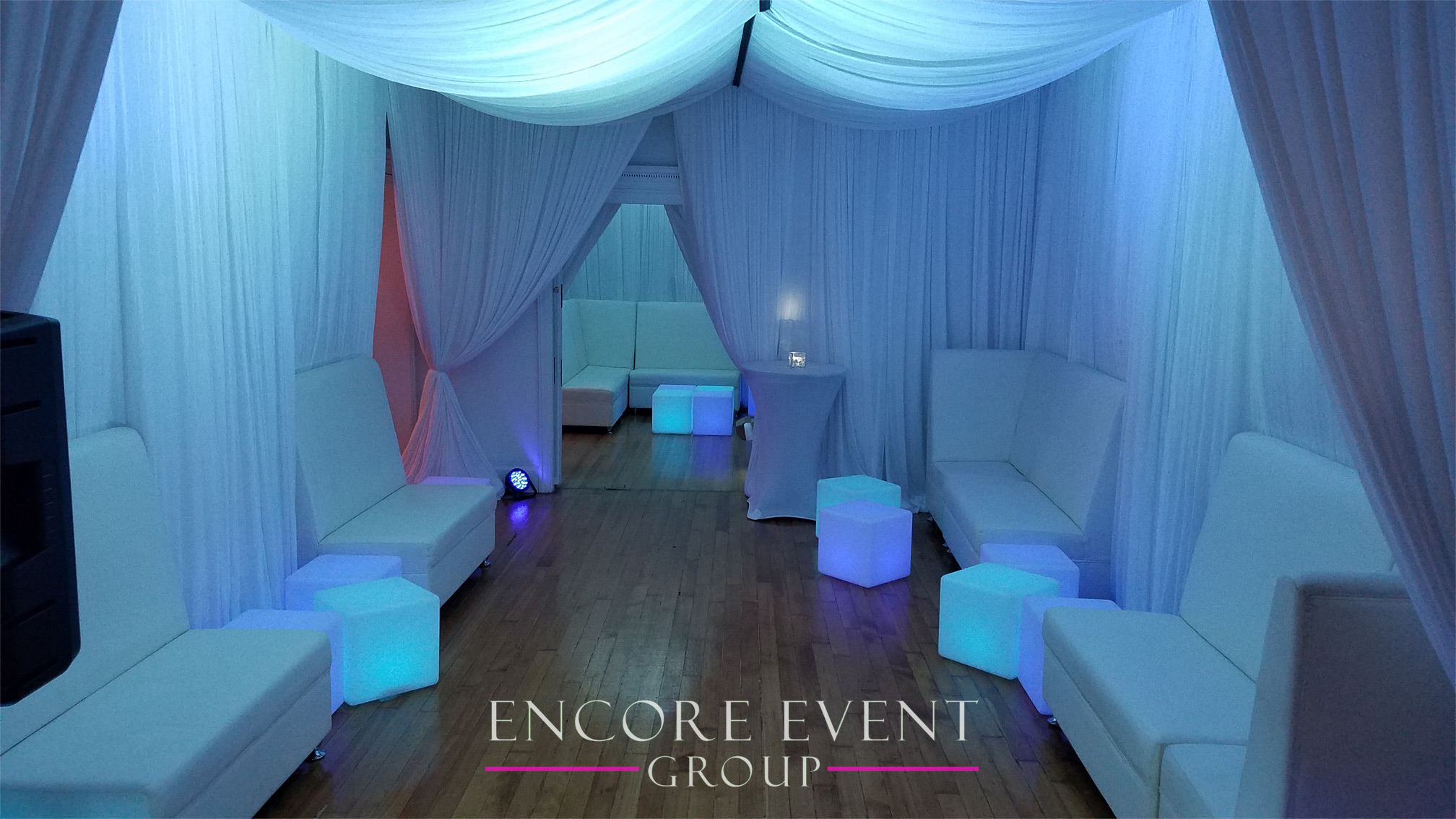 Bagley Mansion in Detroit Michigan is a quaint space you can transform with wedding draping. This venue boasts beautiful views of the Detroit skyline. Once inside you will notice space is catered to hosting smaller more intimate events. The mansion features several meeting spaces that flow together on the same floor. Since the layout is more open concept you can decorate any of the spaces.
For this event EEG created a cabana style drape by covering the entire floor from wall to ceiling. As you can tell in the photos above this transformation was completed with lighting, lounge furniture, and glow cubes. Not pictured in the images is our signature white tufted bar & crystal chandeliers. Let our team give your venue the look it deserves. Contact us today to see how we can help transform your space.
Want Drapery?
Check Your Date
Project categories: Ceiling, Custom