Bakers Milford Wedding Drapery Installation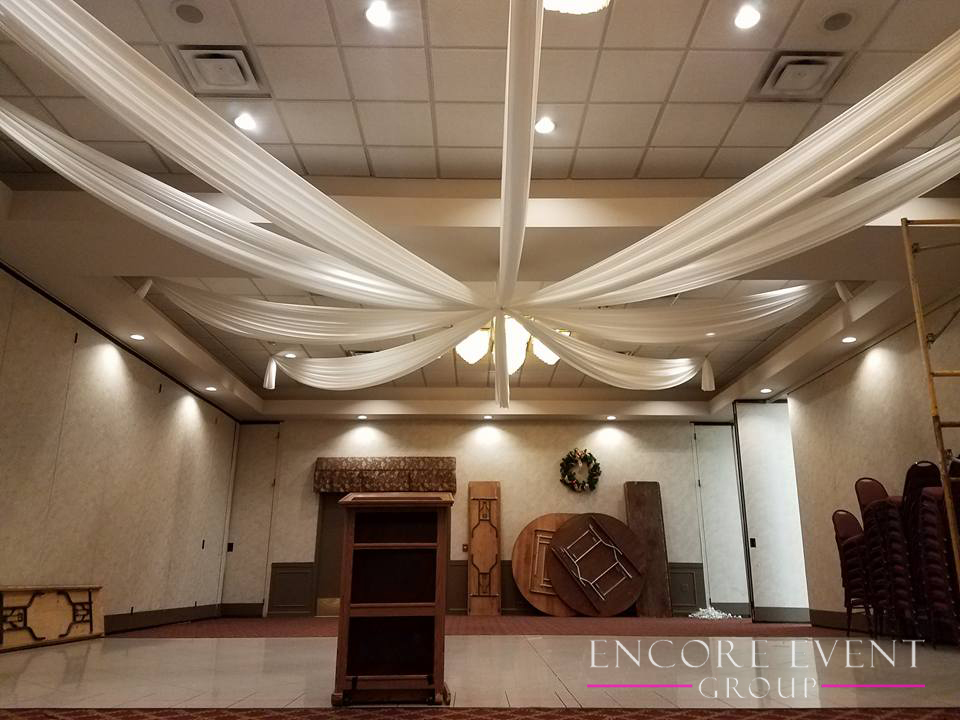 When it comes to your wedding drapery, EEG specializes in both rentals and permanent solutions. For this setup, our team did a wedding drapery installation at Bakers of Milford. This Michigan banquet hall was looking to make the middle room more modern and inviting. To accomplish this, we replaced their previous ceiling drapery with a star pattern that gave adequate coverage.
As you can tell in the pictures above we were able to provide consulting for the proper amount of fabric, mounting point, and layout of the design. The before and after gives you an idea of how the draping helps to transform the space. Wedding venues rely on professional recommendations and installations to keep their clients happy. If your need banquet hall wedding draping installation or would like a makeover at your facility, then contact our reputable team by clicking the link below.
Want Drapery?
Check Your Date
Project categories: Before After, Ceiling