Bellville Michigan Silver Ceremony Draping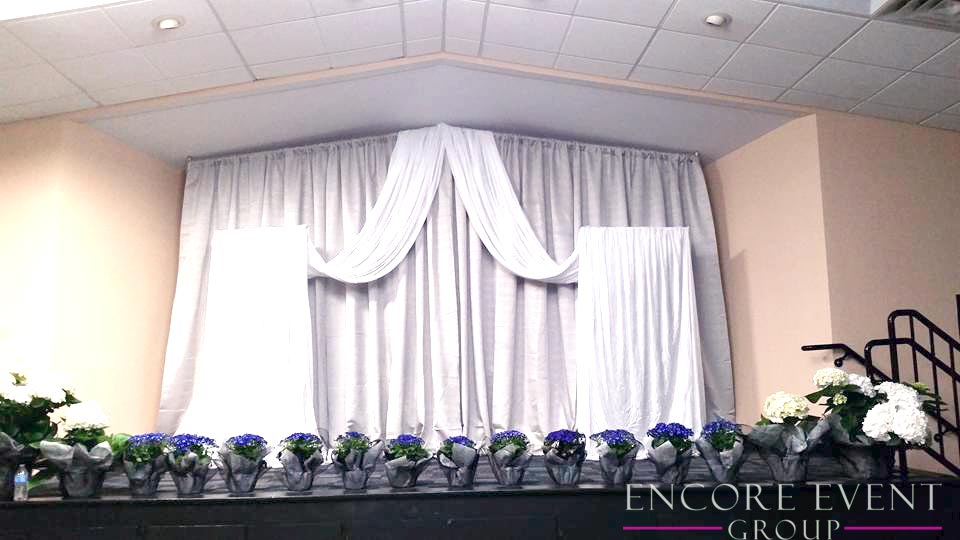 Bellville Michigan Draping looks beautiful for your ceremony. We here at EEG like to give a spontaneous look with custom styles and designs. Our client requested a two toned look with silver ceremony draping and white accent fabric. This single valance swagger approach gave a contrast for the backdrop at their ceremony.
This backdrop served as dual purpose. We also had the DJ entertainer hide their equipment behind the setup to help with the transition between ceremony and cocktail hour. Wedding draping is useful for a variety of reasons. Encore Event Group specializes in helping you select the best style and colors to compliment your existing decor. Find out what is possible by contacting our personable team today!
Want Drapery?
Check Your Date
Project categories: Custom, Single Valance