Bentley Banquet Wyandotte MI Indian Stage & Draping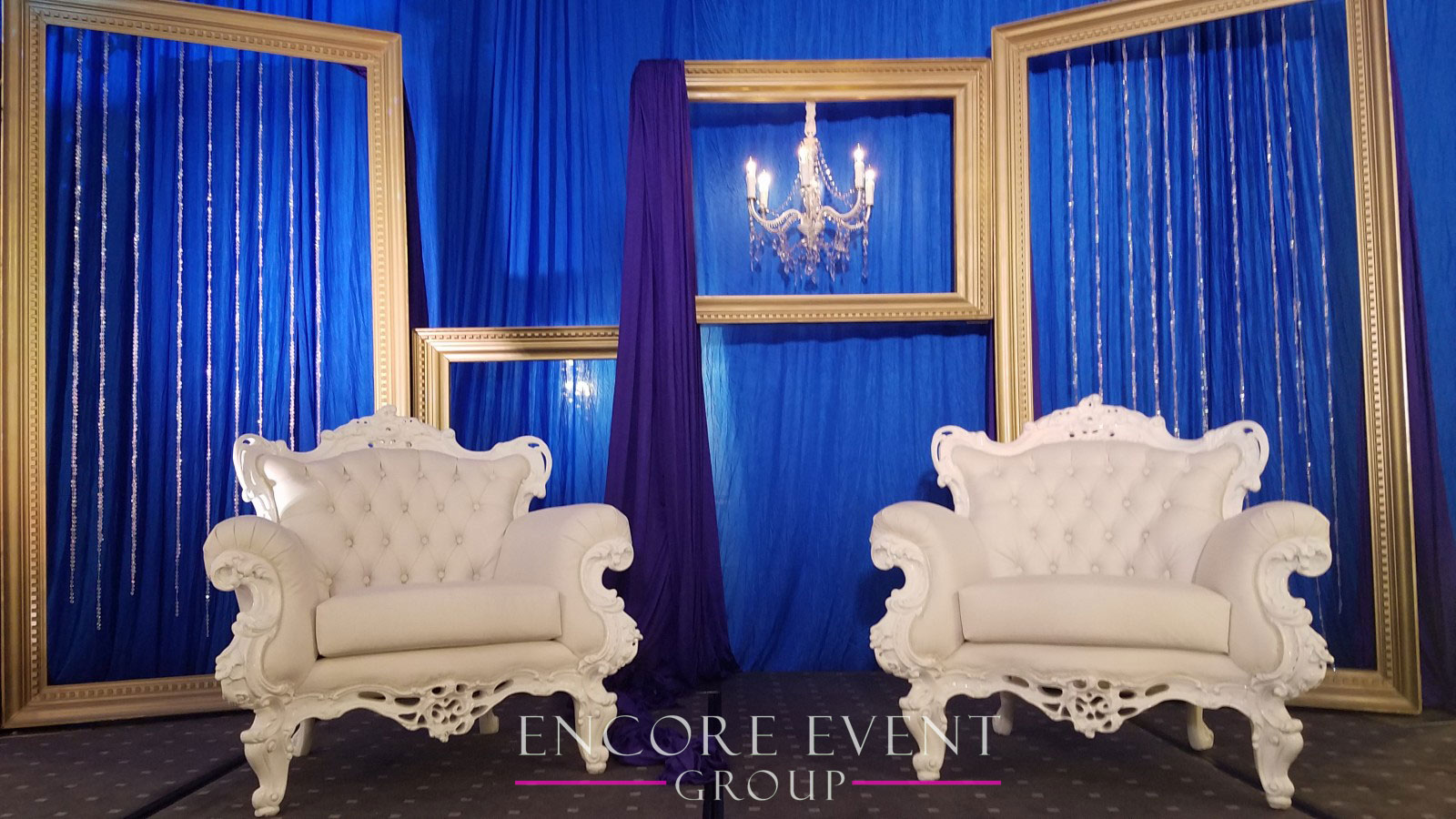 Bentley Banquet Wyandotte MI is gorgeous venue that boasts modern amenities with classic style. They are very accommodating to different cultures. Because of this, The Bentley is known as a popular destination for Indian wedding reception. To give this stage style, EEG created a colorful stage for a sweetheart table. This is just one of the many stage designs that you can create.
The main colors used were blue, purple, and gold. The blue and dark purple complimented each other well and the gold gave a light accent. This stage featured (20) feet of straight blue draping, (2) large gold picture frames, (2) small gold picture frames, dark purple accent swag, crystal hanging beads, antique chandelier, & (2) white thrones. This is just one of the many stages our team can create for your celebration. Find out what else is possible by clicking the link below.
Want Drapery?
Check Your Date
Project categories: Custom, Stage Design