Curved Ceremony Chuppa Drapery for Headtables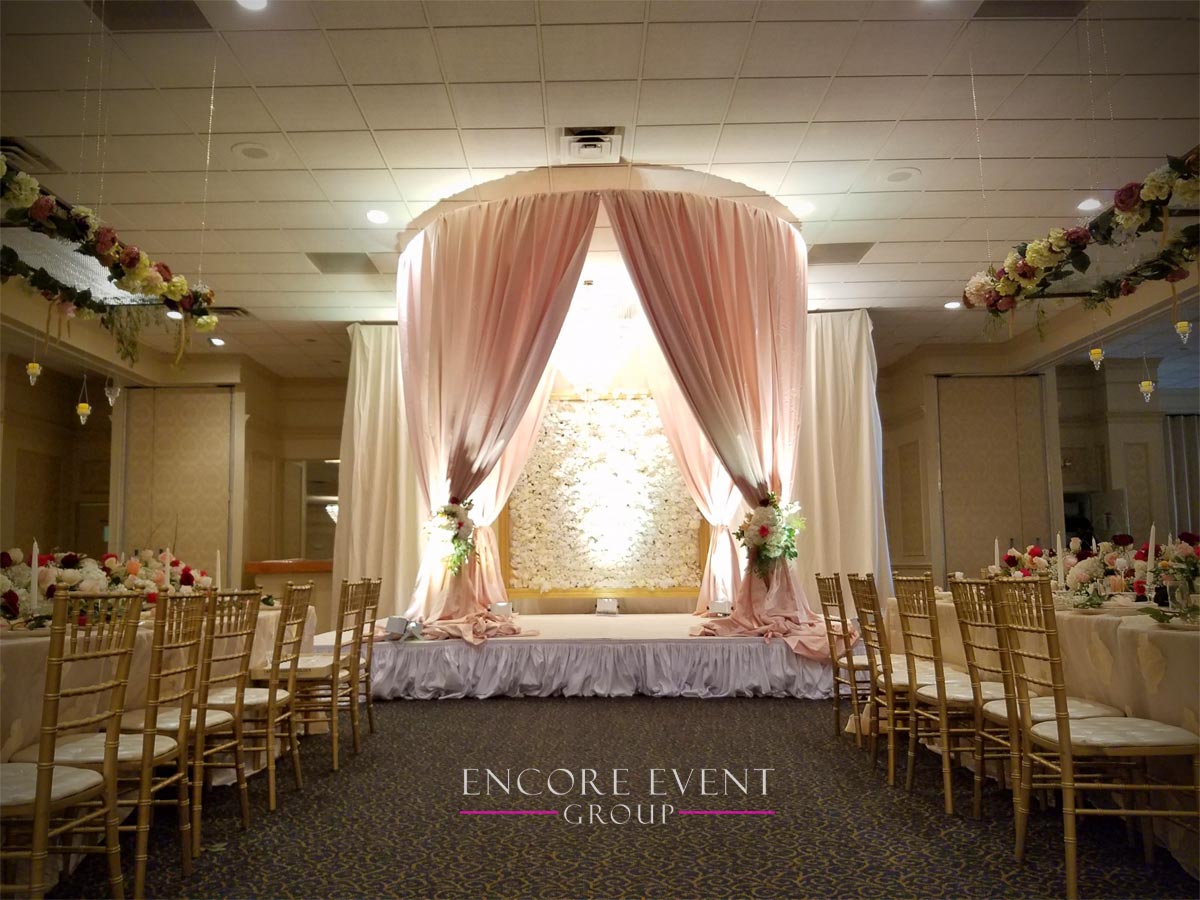 Curved ceremony chuppa drapery for headtables gives a dramatic look to Michigan weddings. Instead of offering the normal straight draping, EEG used curvy drapery to create a 10 foot wide diameter. This makes enough space underneath for your ceremony or placing your sweet heart table with accent lighting.
At this reception, Encore featured blush pink wedding draping. This is just one style of many stage designs that you can pick from. Stop by our studio to demo all the colors we have available. Together let's create the wedding chuppa you deserve.
Want Drapery?
Check Your Date
Project categories: Custom, Stage Design