Detroit Reception Draping Uplighting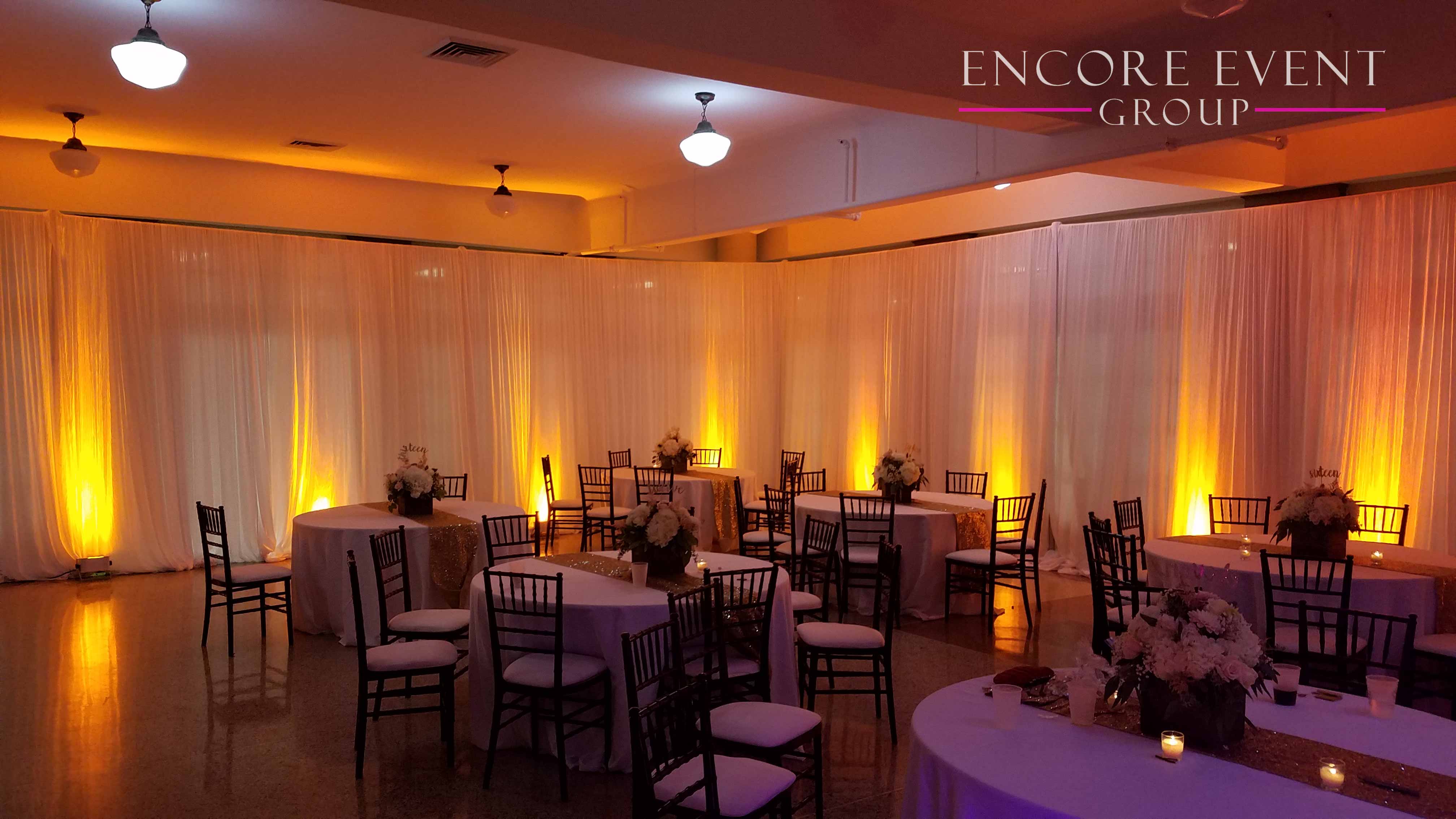 Detroit reception draping & uplighting are the 2 most popular services we provide for Michigan weddings. You have probably seen a lot of different designs and options for draping styles on our website. When it all boils down to it, straight draping gives you the biggest bang for your buck. This is the most minimalist form of draping. However, when you combine this with uplighting it takes things to a whole new level.
As you can see in this image, these combined elements completely change your room dynamics. Best thing is that you have total control of the lighting colors. This event happened at the Belle Isle Casino in Detroit, but we would love to find out where you event is. Contact us below and let us know how EEG can help you.
.
.

Want Drapery?
Check Your Date
Project categories: Straight