Detroit Ren Center Infinity Entrance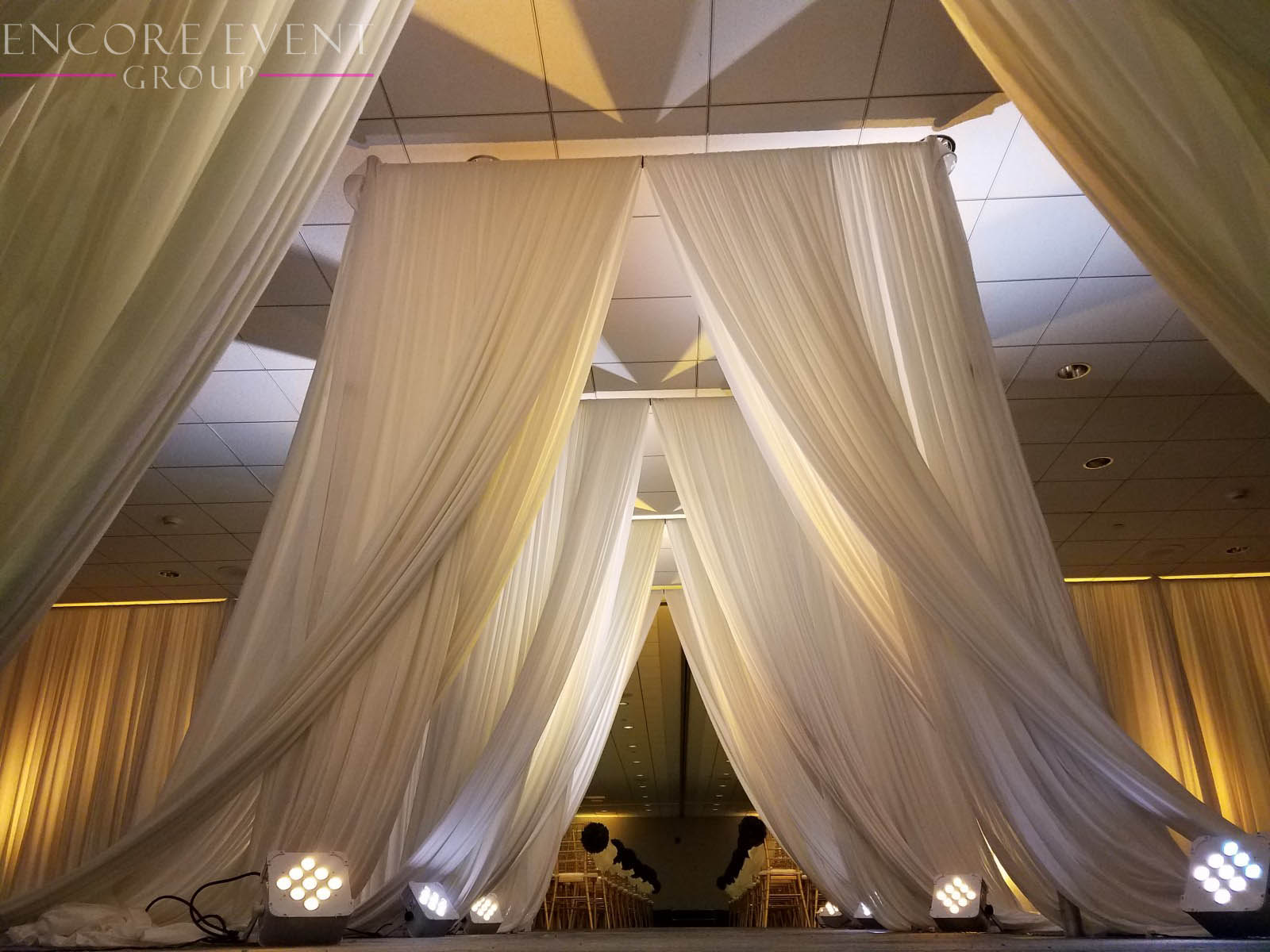 Your wedding ceremony is a great place to leave an impression on your guests. Give them something to talk about by giving them something to walk through. This event was hosted at the Detroit Ren Center our clients met with us in the showroom and wanted a creative way to enhance their ceremony. Since the venue's space would be cut in half, our team decided to drapery would work best in the space.
First we recommended a straight wall of fabric to cut off the unused space from the seating area. We would create a tunnel with a single swagged entrance centered on the aisle way. The only question left was, 'what is the best way to get guests from the main door to their seats'? The solution we came up with was a new draping option called our Infinity Entrance. By using multiple layers of draped entrances we were able to project a unique tunnel that is truly breathtaking. If you need help with dramatic Michigan draping contact our creative team by visiting the link below.
Want Drapery?
Check Your Date
Project categories: Custom