Detroit Wedding Drapery Doorway Arches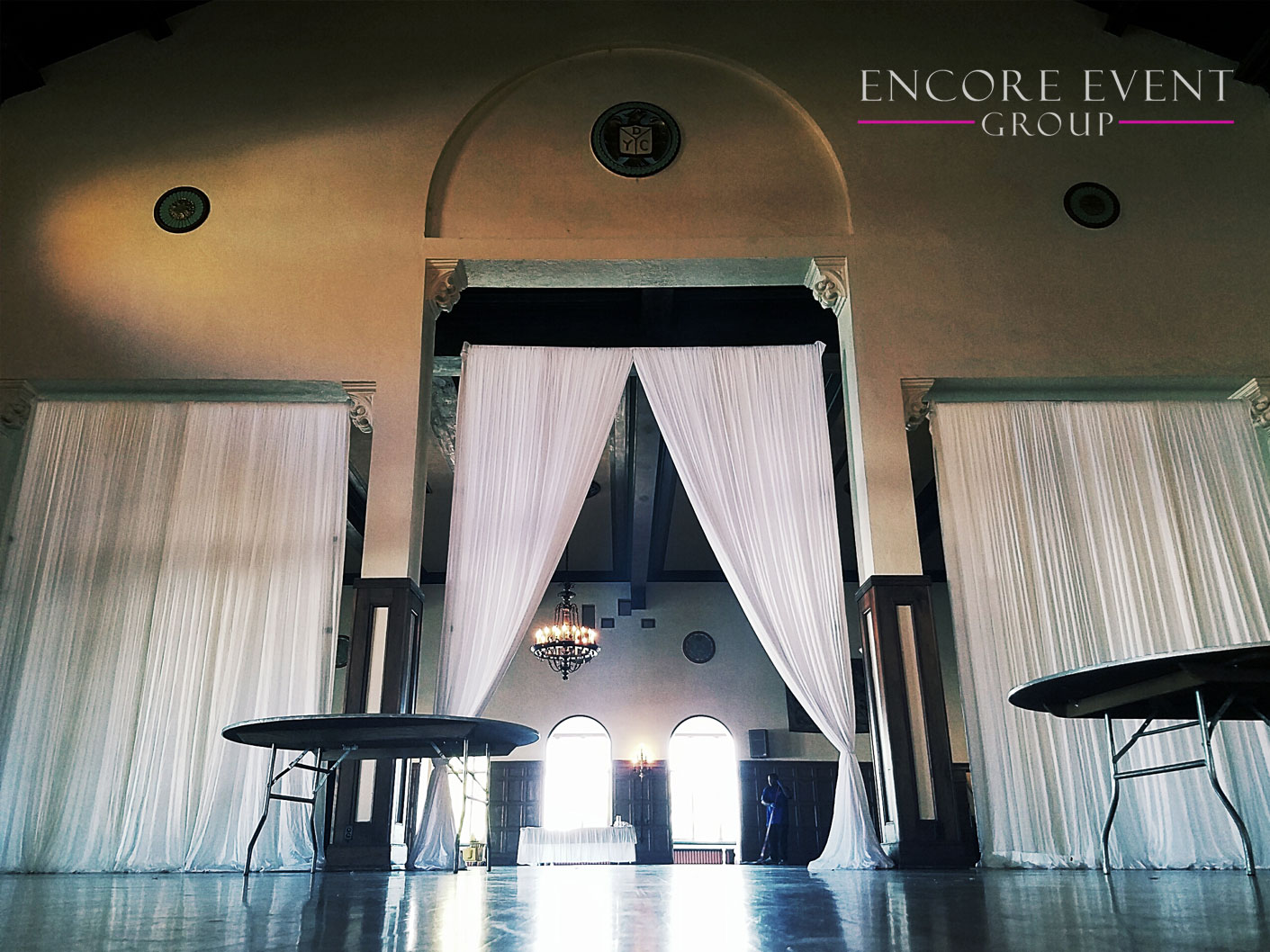 If your venue has large columns separating different rooms, why not dress it up with fabric? The Michigan DYC is the perfect place to use Detroit wedding drapery on doorway arches. This venue has 3 openings that are just begging to be covered in beautiful white poly-silk draping.
The Detroit Yacht Club has tall ceiling heights. In order to accommodate this larger than life setup, EEG used heavy counterweights and extra tall hardware to extended the fabric 14′ tall. To help maintain the flow of guests early on, our team only pulled back the center entrance and left the fabric on the other (2) archways straight. Once the evening got started the other (2) arches were exposed giving (3) entrances into the reception space.
Want Drapery?
Check Your Date
Project categories: Custom, Straight