Domino Petting Farm Wedding Drapery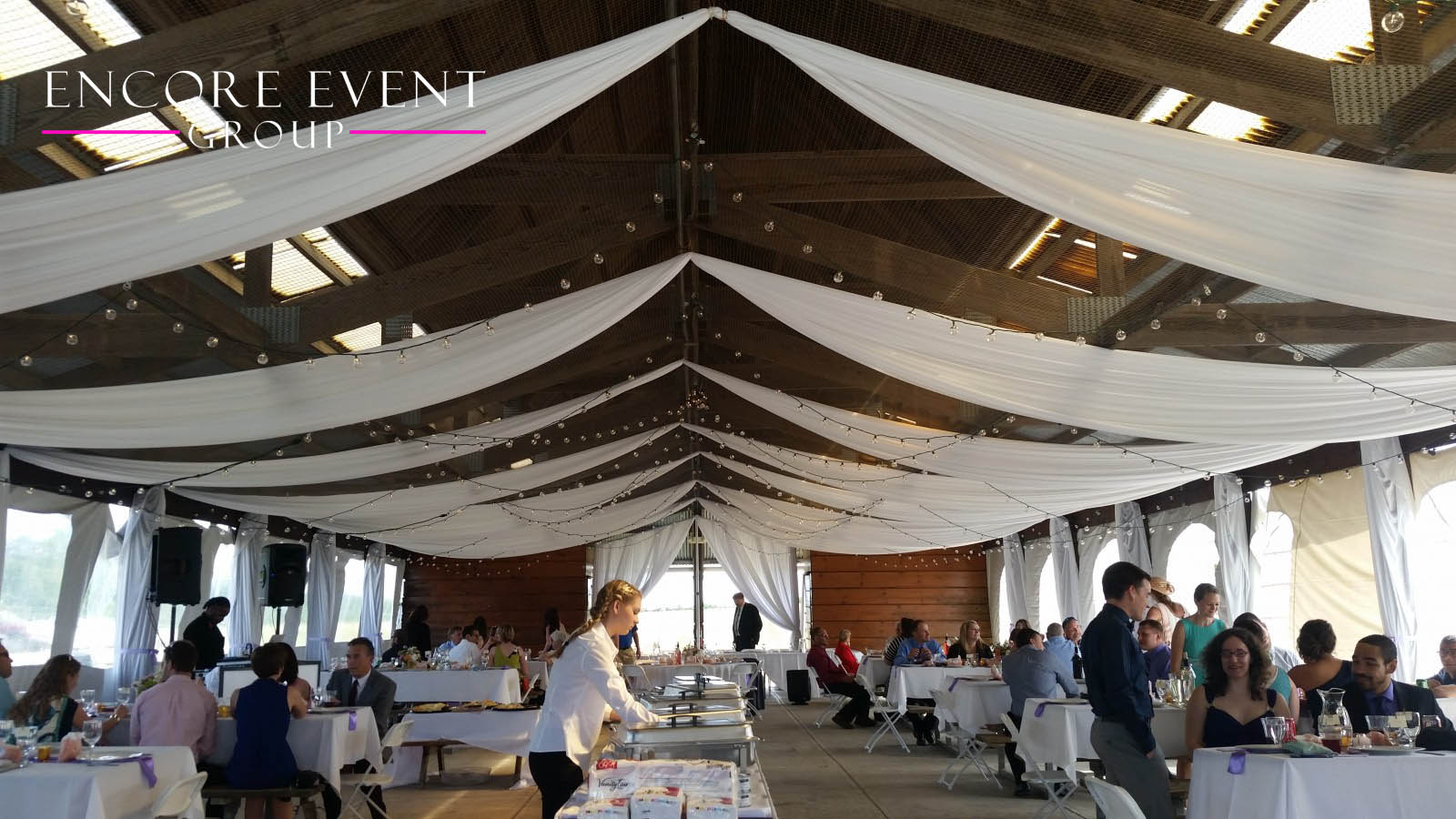 Outdoor pavilions can be tricky when it comes to draping. Every venue is different especially with their policies. This Michigan facility has a very thin netting just underneath the rafters. The challenge we faced with setting up the wedding draping at Domino Petting Farms was being able to secure the center fabric span to the above rafters without touching the netting. Our team had to build a custom tool that allowed us to run cables between the netting 4 feet in the air and around the rafters.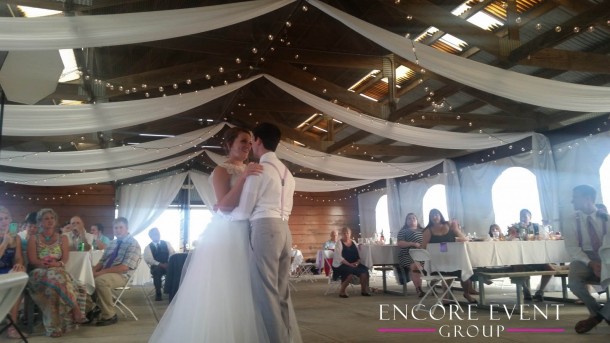 As you can tell in the attached images, all the work was well worth it. This wedding was even featured in an online publication. You can read more about the reception here. If you need help considering all the options available for your wedding, then get started by checking your date below. Let our award winning team give you the reception you deserve.
Want Drapery?
Check Your Date
Project categories: Ceiling, Custom