Lakeland Manor Michigan Wedding Chuppa Draping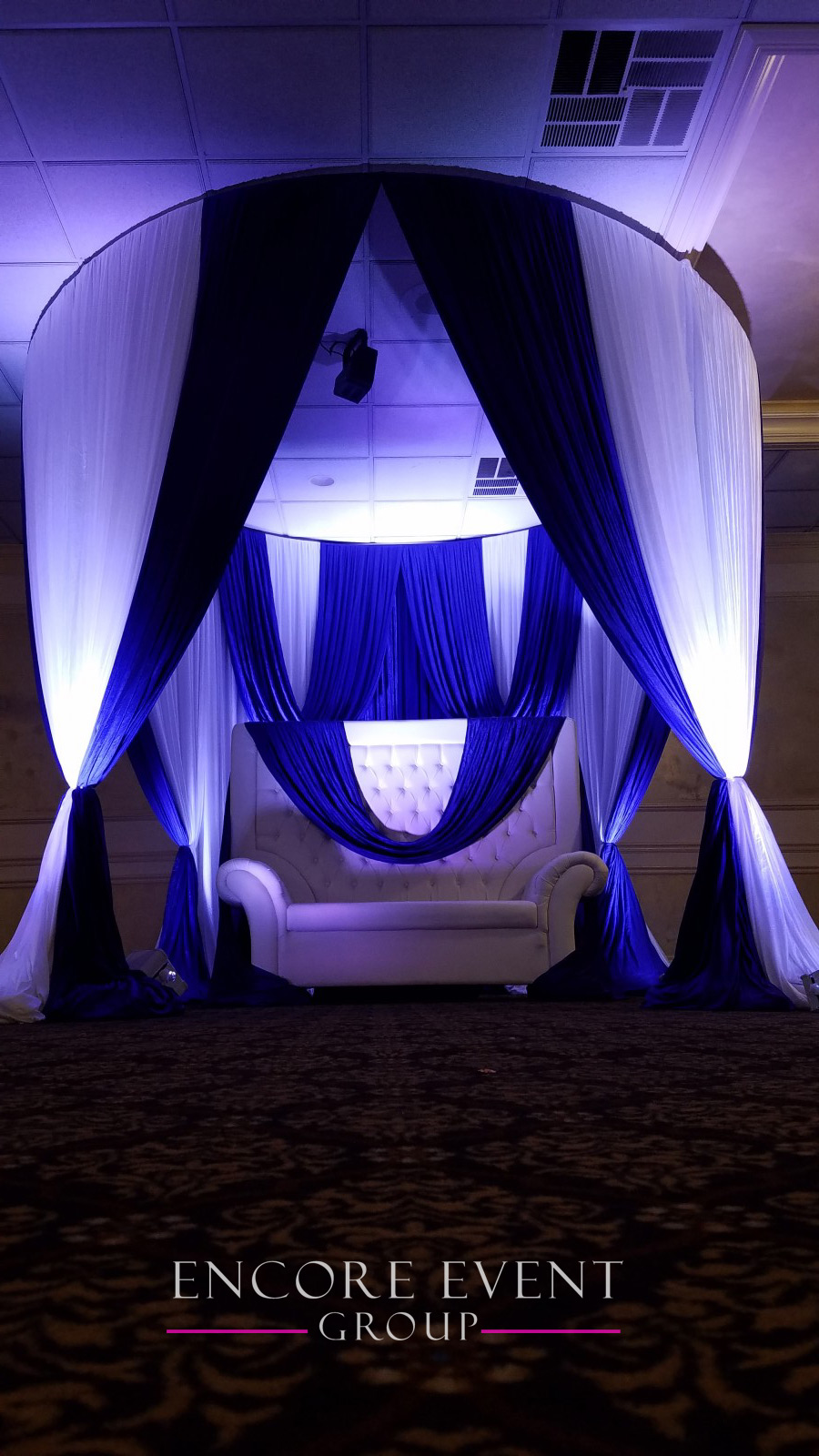 Lakeland Manor Michigan wedding chuppa draping turned a lot of heads at this event. Our team was THRILLED with how amazing this setup looked. EEG's main focus for this setup was to give an area for the bride and groom to take pictures with guest. Since the main colors were purple we used a dark and soft color to accent the table decor. This is just one of the many stage designs that you can create.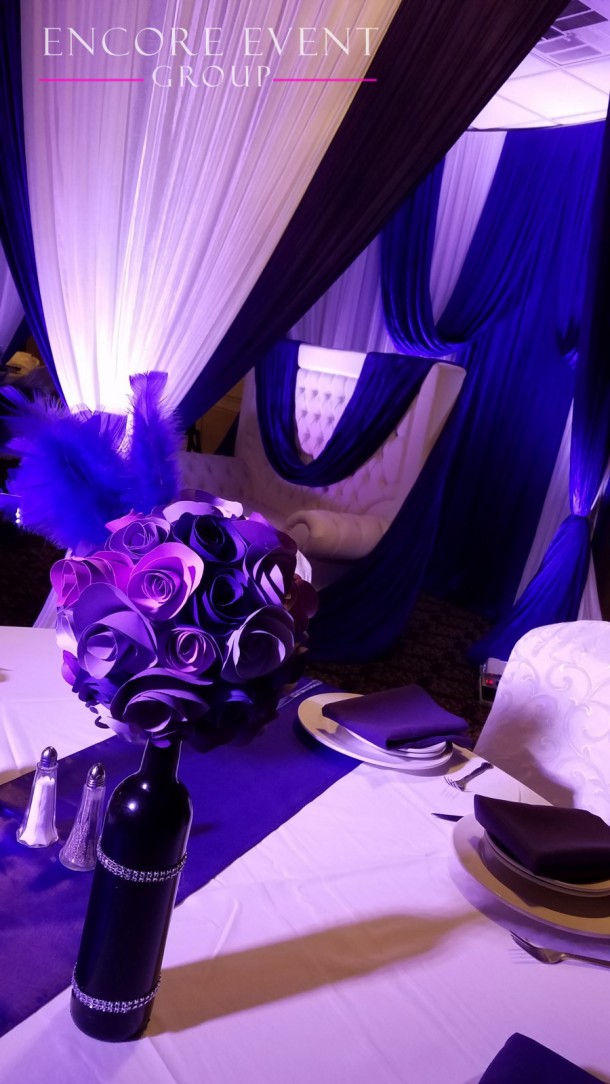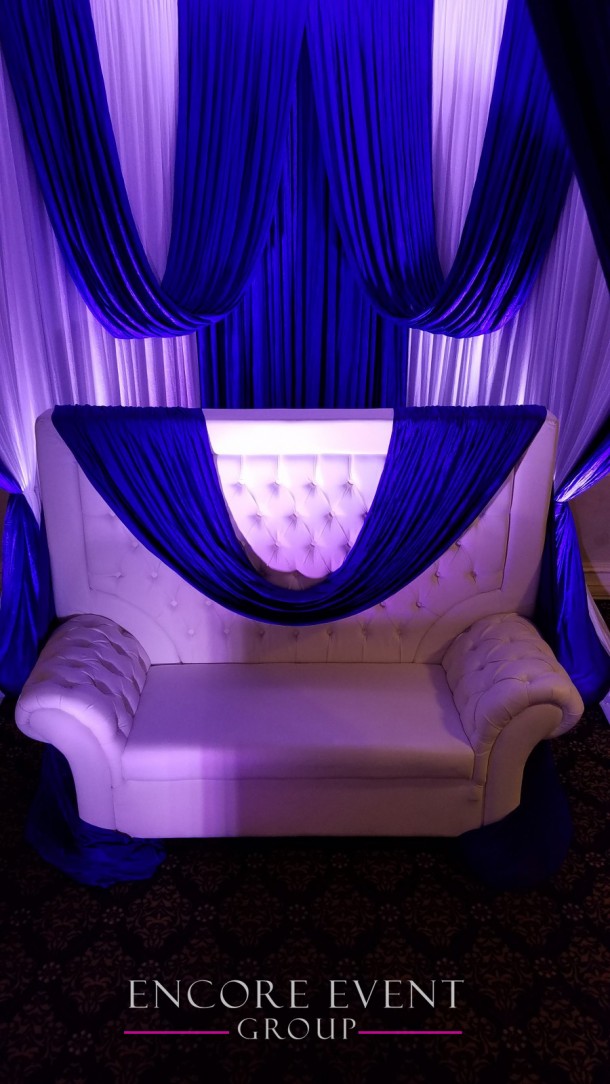 Encore Event Group also used a large high back love seat to give a larger than life throne for the guest of honor. Last minute our team had the brilliant idea of using some extra dark purple fabric to highlight the features of the lounge furniture. We this along with the thoughtfully placed uplighting did the stage justice. Besides transforming an area for the stage, our staff also did DJ entertainment along with Dancing on a Cloud and Crystal Chandeliers. If you want a stage fit for a king and queen at your Michigan reception then contact our office by clicking the link below.
Want Drapery?
Check Your Date
Project categories: Custom, Stage Design