Lapeer Country Club Wedding Draping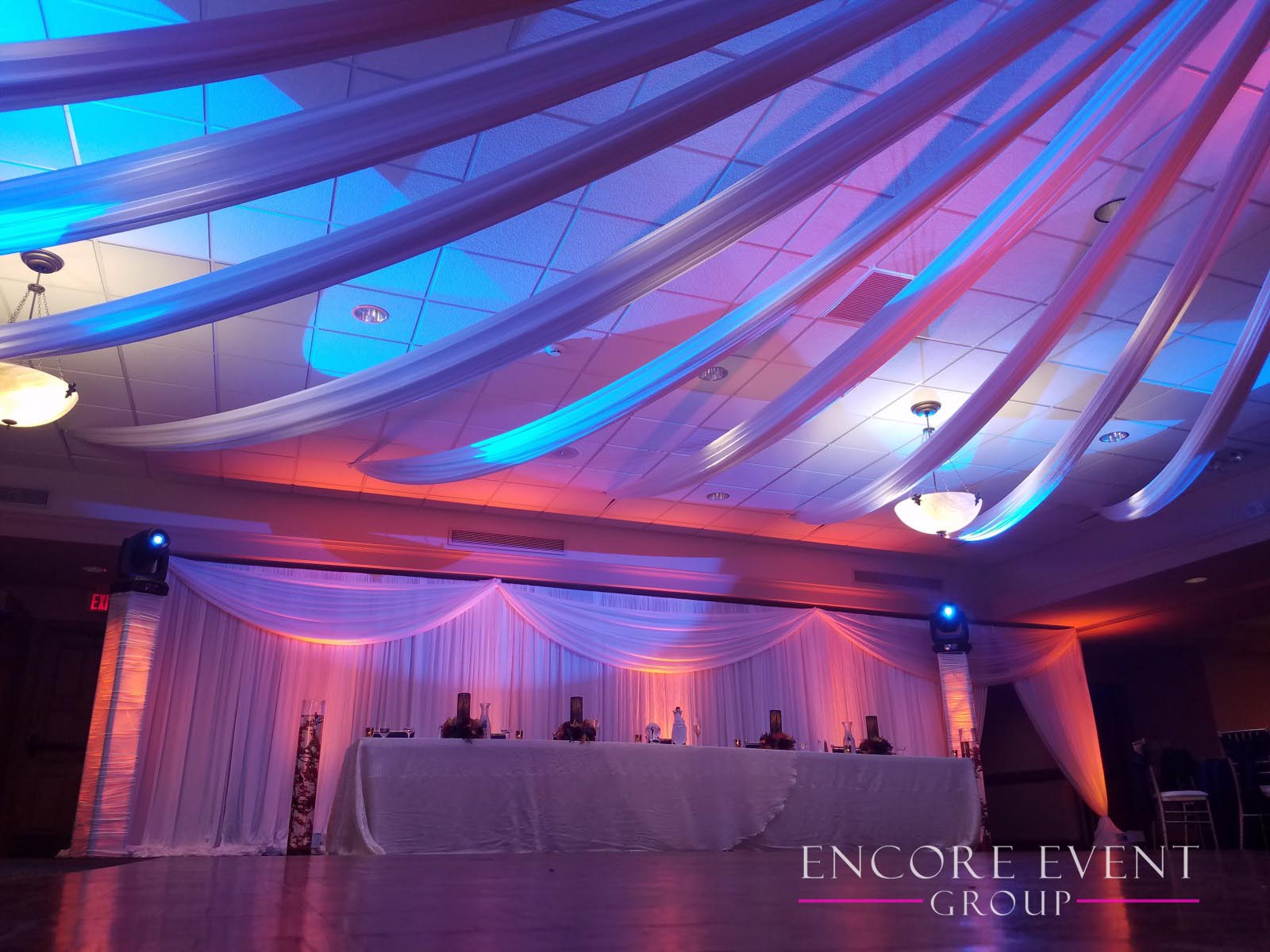 The view at Lapeer Country Club overlooks the lake. Our team had a blast working at this venue. We worked closely with our client to give them the wedding of their dreams. To make the reception space more intimate, EEG provided a bundled solution. The services included star ceiling wedding draping, single valance headtable draping, city of lights, room uplighting, photo booth, name monogram and DJ entertainment.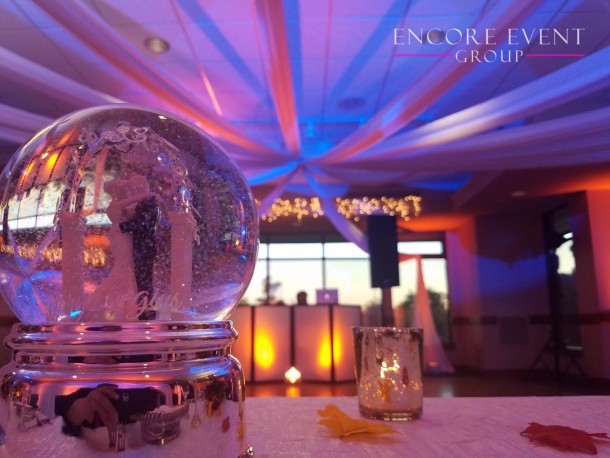 The main colors for the reception were orange and blue. We combined both of these colors in a primary and secondary mixture for the perfect look. If you need exceptional service from an award winning company that cares, then contact us by clicking the link below.
Want Drapery?
Check Your Date
Project categories: Ceiling, Single Valance