Oakhurst Country Club Wedding Chuppa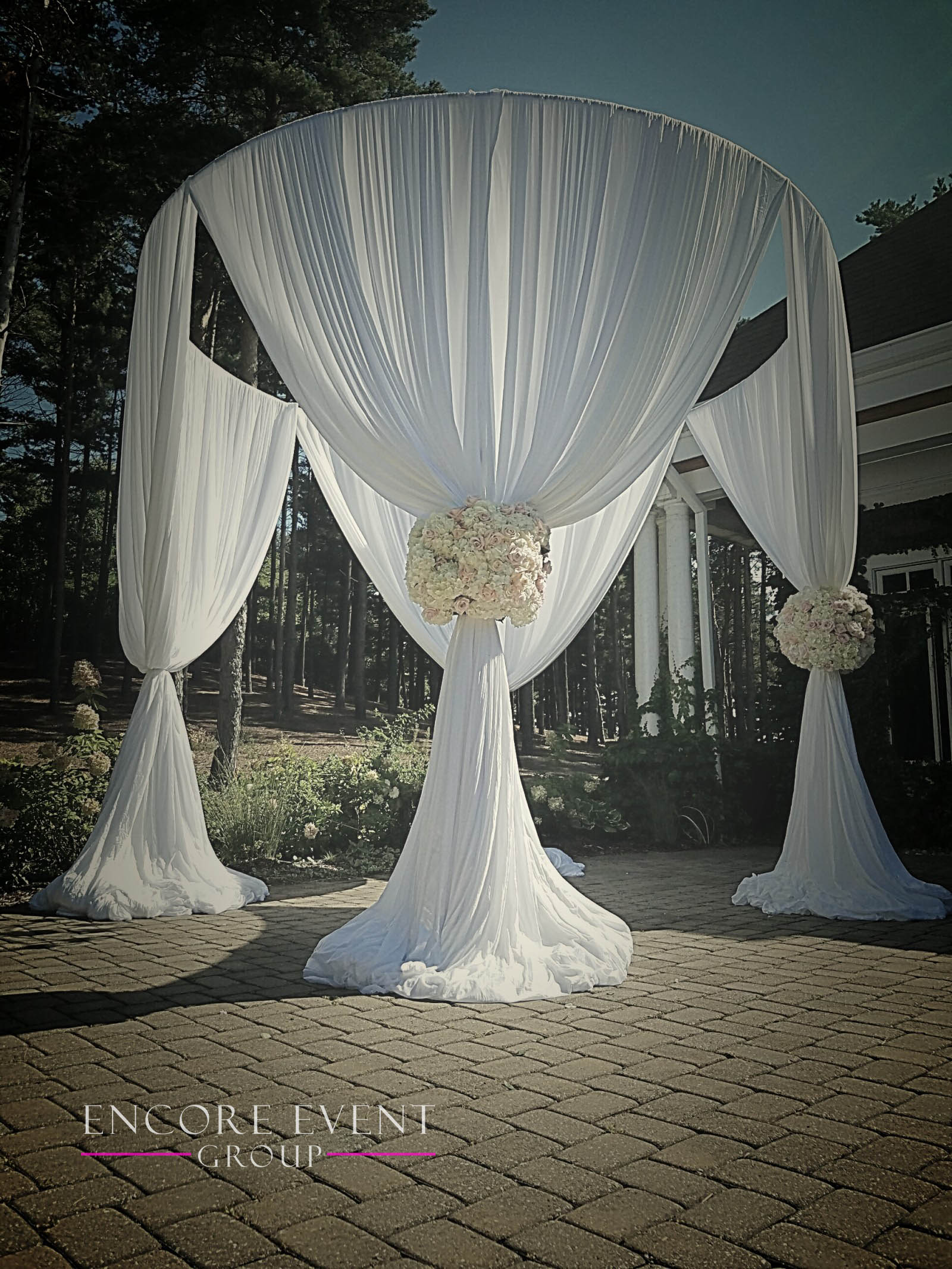 Oakhurst Country Club in Clarkston Michigan boasts manicured lawns and secluded spaces for your ceremony. Just recently, EEG provided a round wedding chuppa with an antique crystal chandelier hanging from the center point. Our team worked closely with the floral company to make sure the flower arrangements could wrap around the bunched fabric.
You can see from the pictures that the chandelier was large and gave a soft warm glow during the ceremony. The outdoor chuppa draping was large enough to accommodate the couple, officiant and even some members of the bridal party. Our round chuppa can be used for both indoor and outdoor purposes. Outdoor chuppas have limitations when it comes to setups. The structure has to be in a area that has reduced wind. For this setup out team used have weights to keep the structure safe at all times.
Besides having a round chuppa available, you can also use a squared chuppa. If you need help creating the look you want from an experience company then click the link below.
Want Drapery?
Check Your Date
Project categories: Custom