Palazzo Grande Wedding Draping Examples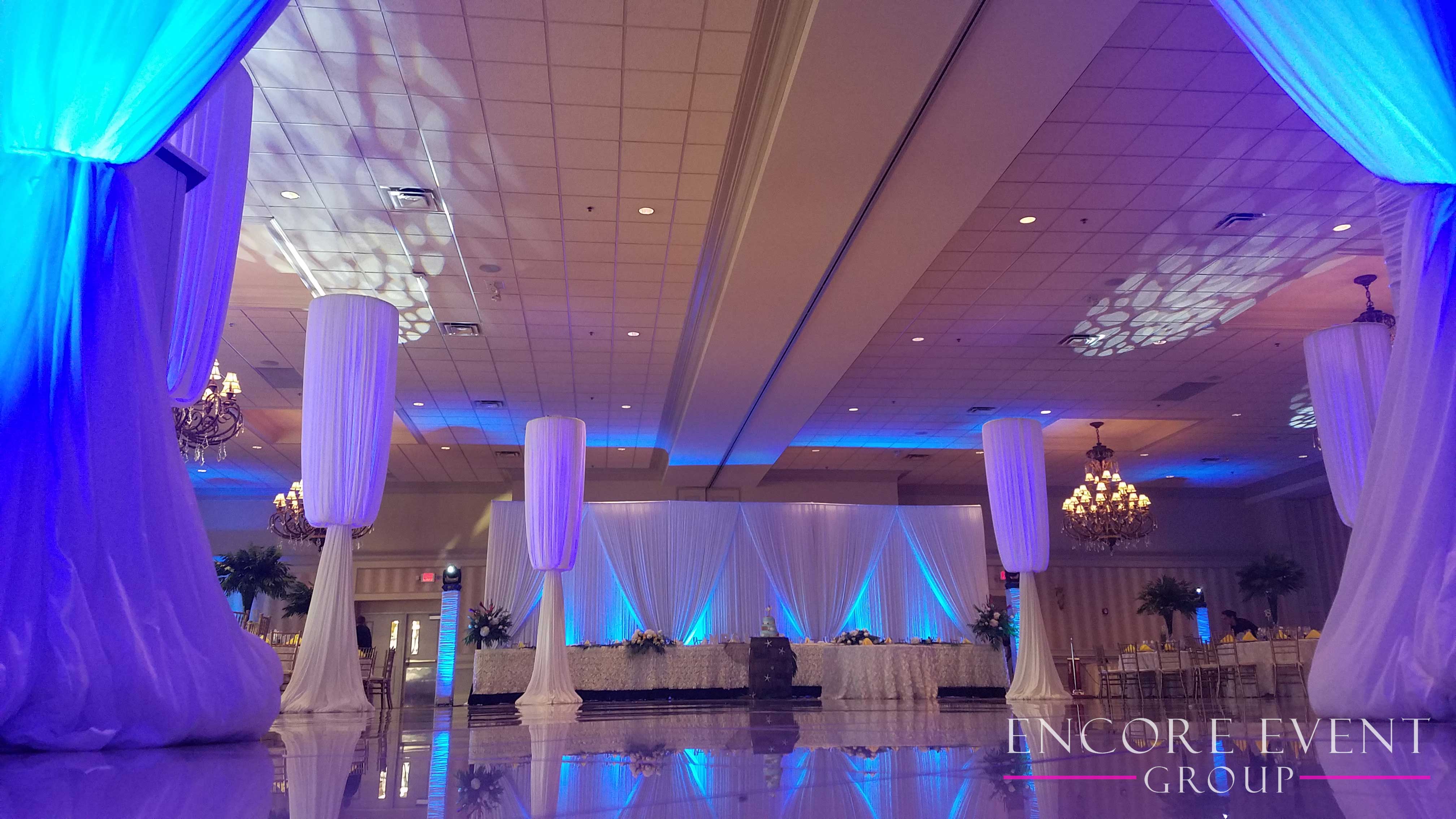 Palazzo Grande wedding draping examples we can provide you for reference of how you can decorate your next Michigan reception. To give you a variation of ideas, we have several images from one event that we have decorated. Drapery is an impressive and reasonably priced way to give your space more class. Fabric can be worked into common places like your entrance, around the dance floor, or near the head table. When you work with white fabric computerized lighting gives it a bright glow that looks great in your images.
For the design elements in the photos above, our team used a blue color to compliment the rest of the decor. Featured is our single valance door with double treatment. By doubling the fabric you create more depth for the grand entrance. We also used bishop columns around the dance floor. These include static lighting and we used a layout similar to a V to make the space more inviting. Behind their head table our team setup our signature double valance design. The main difference with this backdrop is that the draping height went up to 16 feet table. If you have any questions or want to inquire about pricing, then click the link below.
Want Drapery?
Check Your Date
Project categories: Custom, Double Valance, Single Valance