Rattlesnake Club Detroit Wedding Draping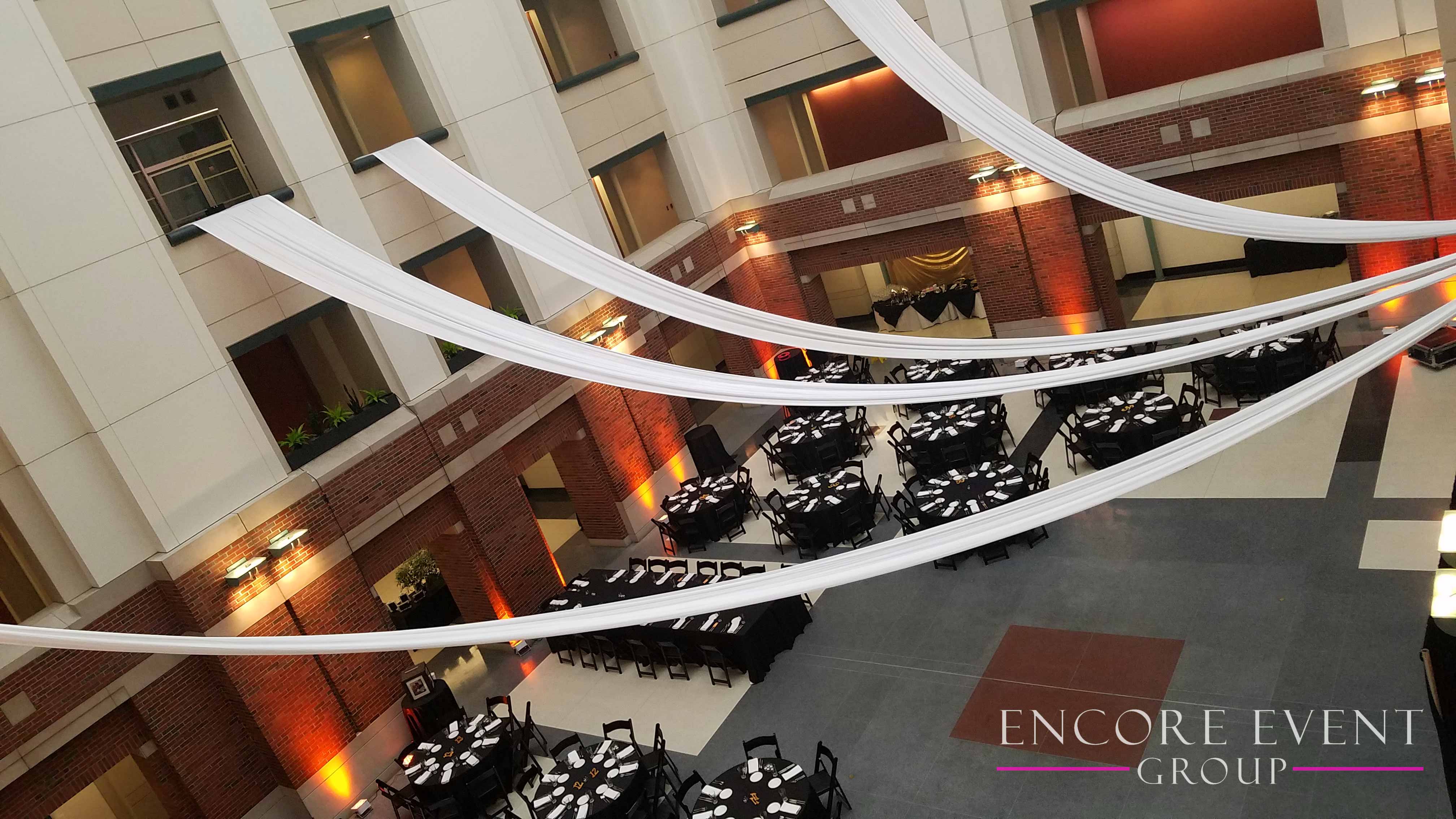 Rattlesnake Club Detroit wedding draping looks amazing when done right. This venue features a stunning atrium that extends upwards of 10 floors. The space can seem very large and open, this is why we recommend custom ceiling swags. This drapery looks absolutely breathtaking when done right. Our team creates an optical illusion by having the ends of fabric span across floors between different levels. You don't need many pieces of fabric to give the look in the photo above. We recommend (4) spans of fabric to cover this space for Michigan receptions.
In addition to the draping, EEG also provided warm amber uplighting against the exposed brick. Since the space has very dark color walls we used a bright neutral color that complimented the atrium. This color also works well because this was a fall wedding. If you liked what we did with this Detroit Wedding at the Rattle Snake Club, then contact us below. You are going to LOVE all the exciting options Encore can provide for your celebration.
.
.

Want Drapery?
Check Your Date
Project categories: Ceiling, Custom