Silver Shores Wyandotte Wedding Draping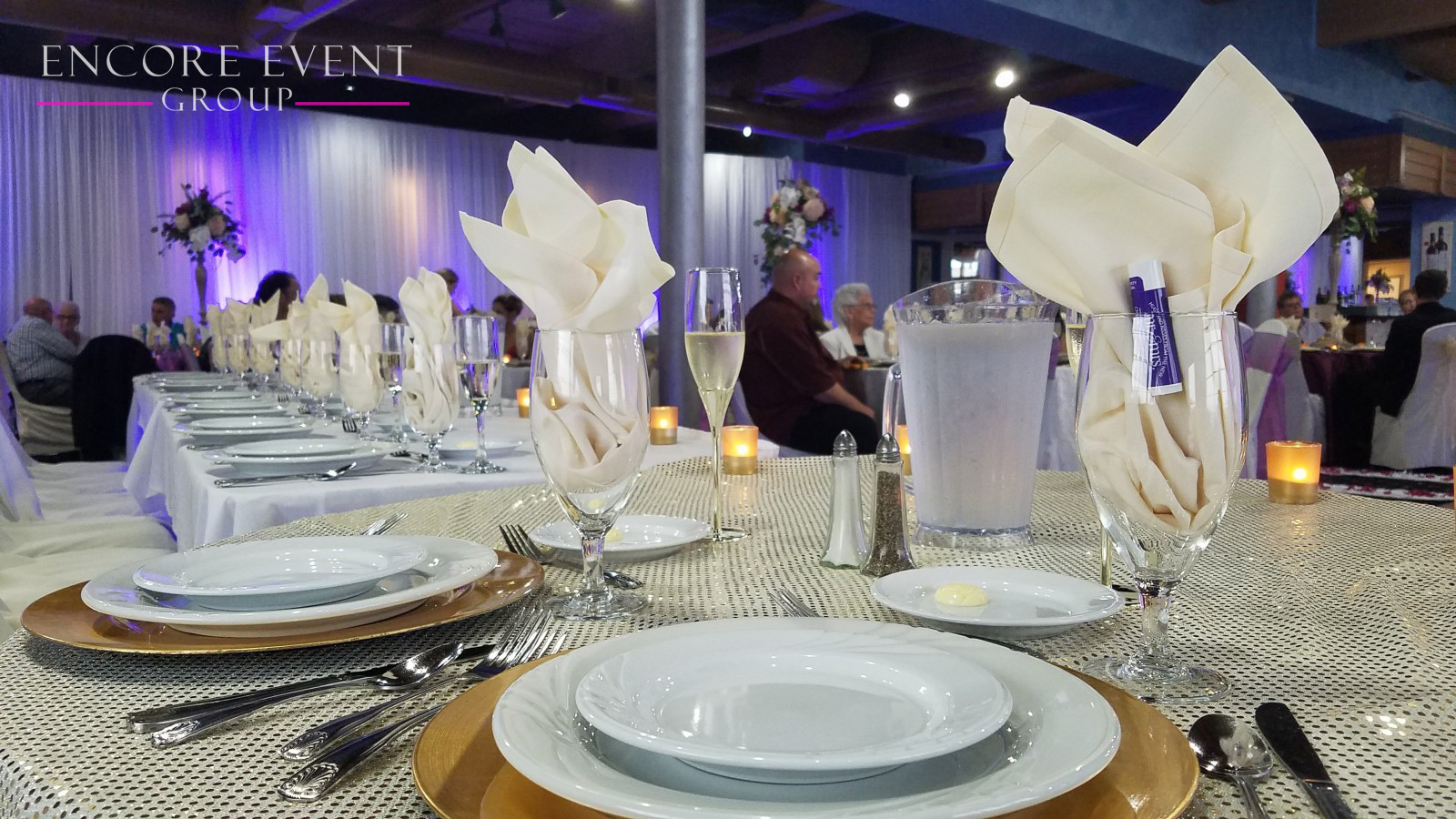 Silver Shores Wyandotte wedding draping is a great alternative if you would like a more neutral backdrop on the walls. This venue features distinctively decorated walls. If you are trying to accomplish a more soft look, then EEG assist with wall draping. We have done 1 wall all way up to the entire venue.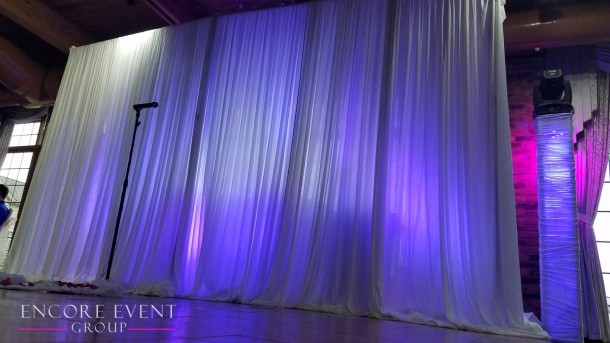 Pictured in the photo to the left is a last minute drapery setup we did at the same Michigan reception. Typically you will have your wedding ceremony outside. However if the weather doesn't cooperate, then you might move the ceremony inside onto your dance floor. That is exactly what happened at this event. Because our DJ & lighting equipment was already setup on the dance floor, our team used a 10′ section of draping to give a beautiful backdrop for their ceremony. I'm sure you can agree this creates a much better photo than a bunch of equipment 😉 If you are looking for a resourceful team that thinks outside the box last minute, then check your dates availability below.
Want Drapery?
Check Your Date
Project categories: Straight