Stonebridge Golf Club Ceremony Archway Draping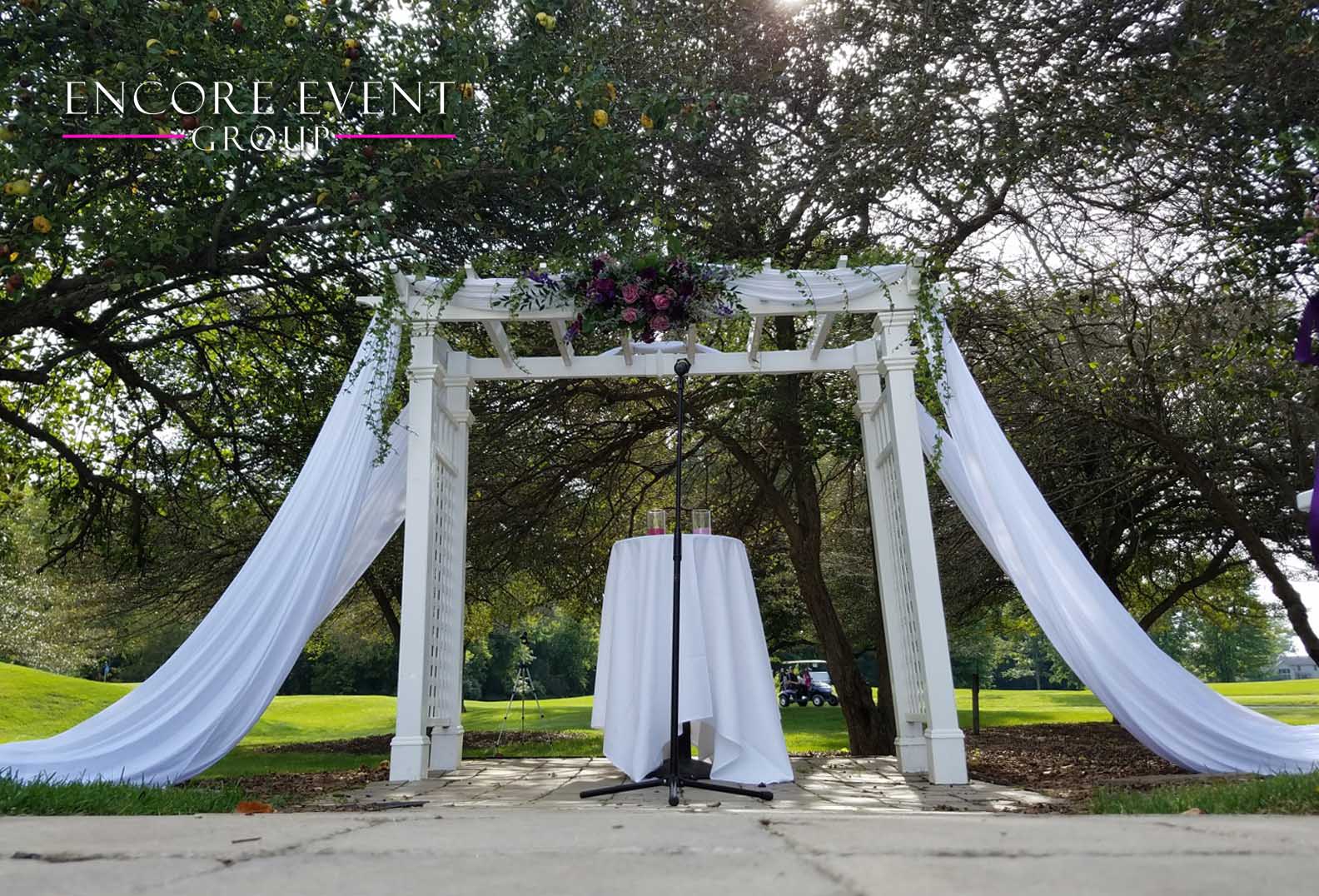 Ceremonies can either be traditional or less formal. If you are looking for a simple solution to dressing up your arch, then we would start with white silk streamers. These pieces of fabric are long enough to accentuate any feature of your ceremony decor. What we love about ceremony archway draping is how it makes your ceremony simply gorgeous.
This picture was taken at a outdoor ceremony @ Stonebridge Golf Club in Ann Arbor Michigan. If you need help with suggestions, we could even use fabric strung from trees or going between buildings. When it comes to your ceremony the possibilities are whatever you can create. So what are you waiting for? Check your date below and tell EEG how you need help with draping your upcoming ceremony.
Want Drapery?
Check Your Date
Project categories: Custom