Tent Ceiling Drapery Silver Shores Wyandotte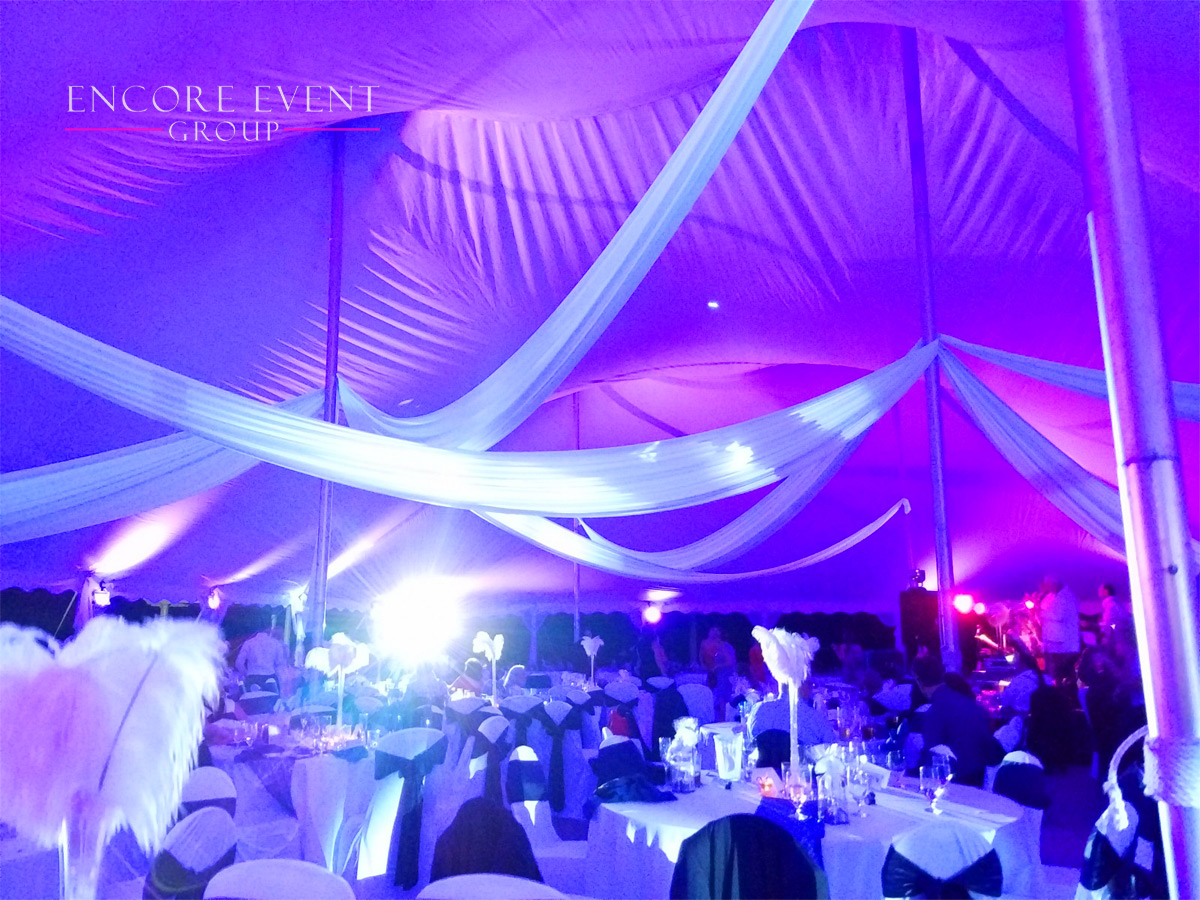 Tent Ceiling Drapery at Silver Shores Wyandotte is a fun way to give a spontaneous design. This venue has a large enough back area that the tent they deliver boasts 6 poles holding up the center. Our team used these poles to our advantage, criss-crossing the fabric making the canopy streamers take up more space.
When it comes to your draping & lighting design, you need a company that can think outside the box outdoors. Besides running cabling & working with tall ladders, the fabric needs to be evenly displaced across the structure. We attach the fabric high enough that it makes the tent look more intimate. Once the tent was light up the rest of the night looked bright just like the photo above. If you have questions about making your tent awesome, let EEG know by clicking the link below.
Want Drapery?
Check Your Date
Project categories: Ceiling, Custom