The Reserve Birmingham Wedding Draping Bishop Columns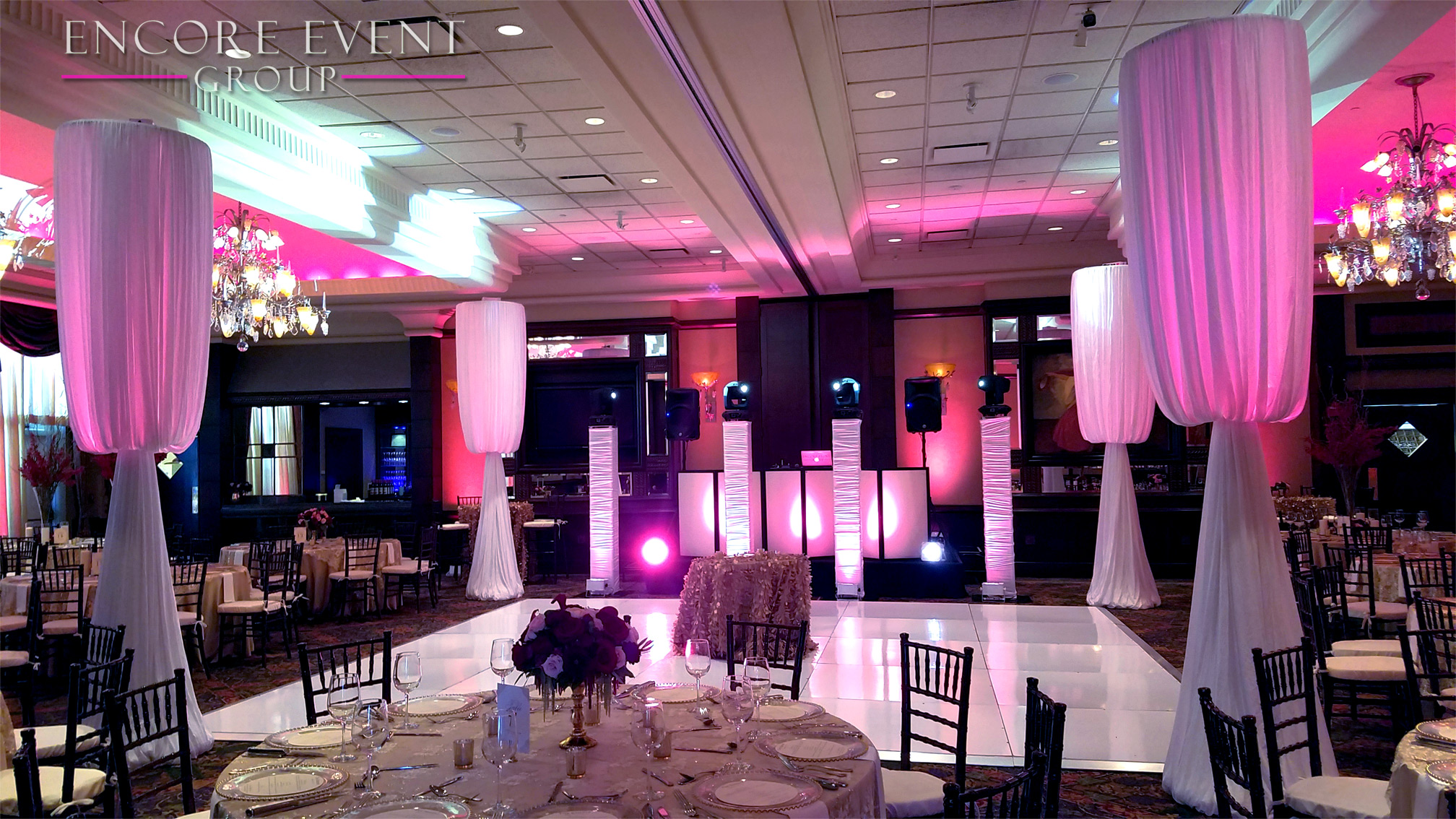 The Reserve Birmingham Wedding draping is just one way to accent your reception. EEG does bishop column wedding drapery in Michigan often. What we LOVE about this effect is how the enhancement will highlight your dance floor. For these photos our team used a white dance floor with uplighting, city of lights, and DJ entertainment. Bishop columns do an excellent job of hugging your space and giving it a better flow. These columns are larger than life and extend upwards of 10′ in the air.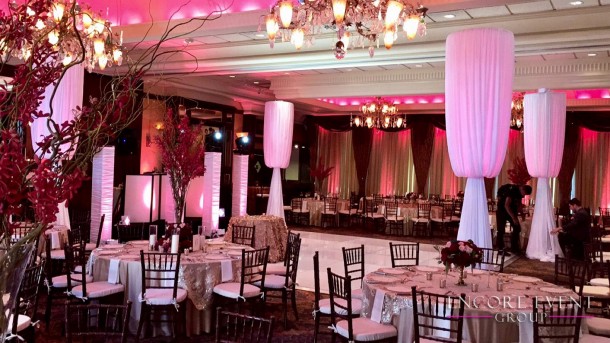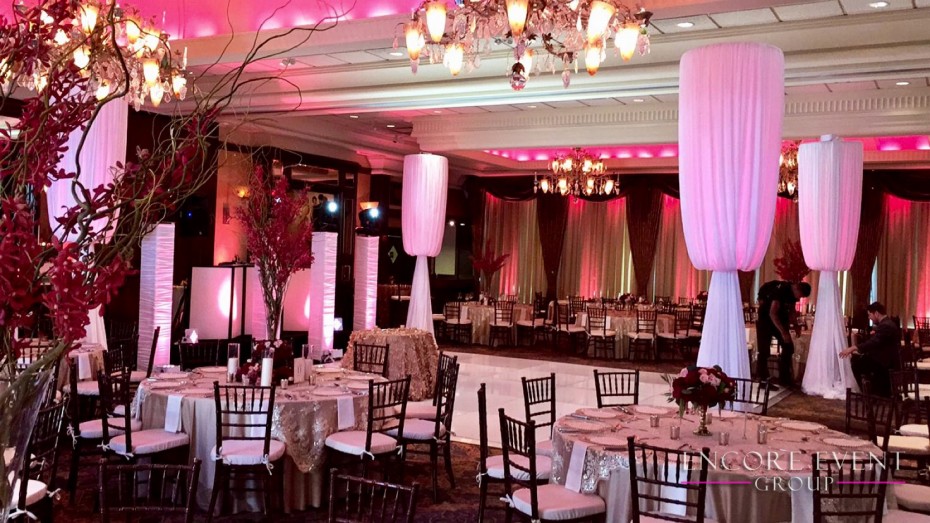 Make your space more intimate and fun with an almost endless amount of bundled solutions provided by our award winning company. Give your wedding in Birmingham a classy look. Great news, this banquet hall is located right down the street from our studio. Get started and contact Encore Event Group for an in-person consultation today by clicking the link below.
.
.

Want Drapery?
Check Your Date
Project categories: Custom