Travis Pointe Country Club Ann Arbor Wedding Drapery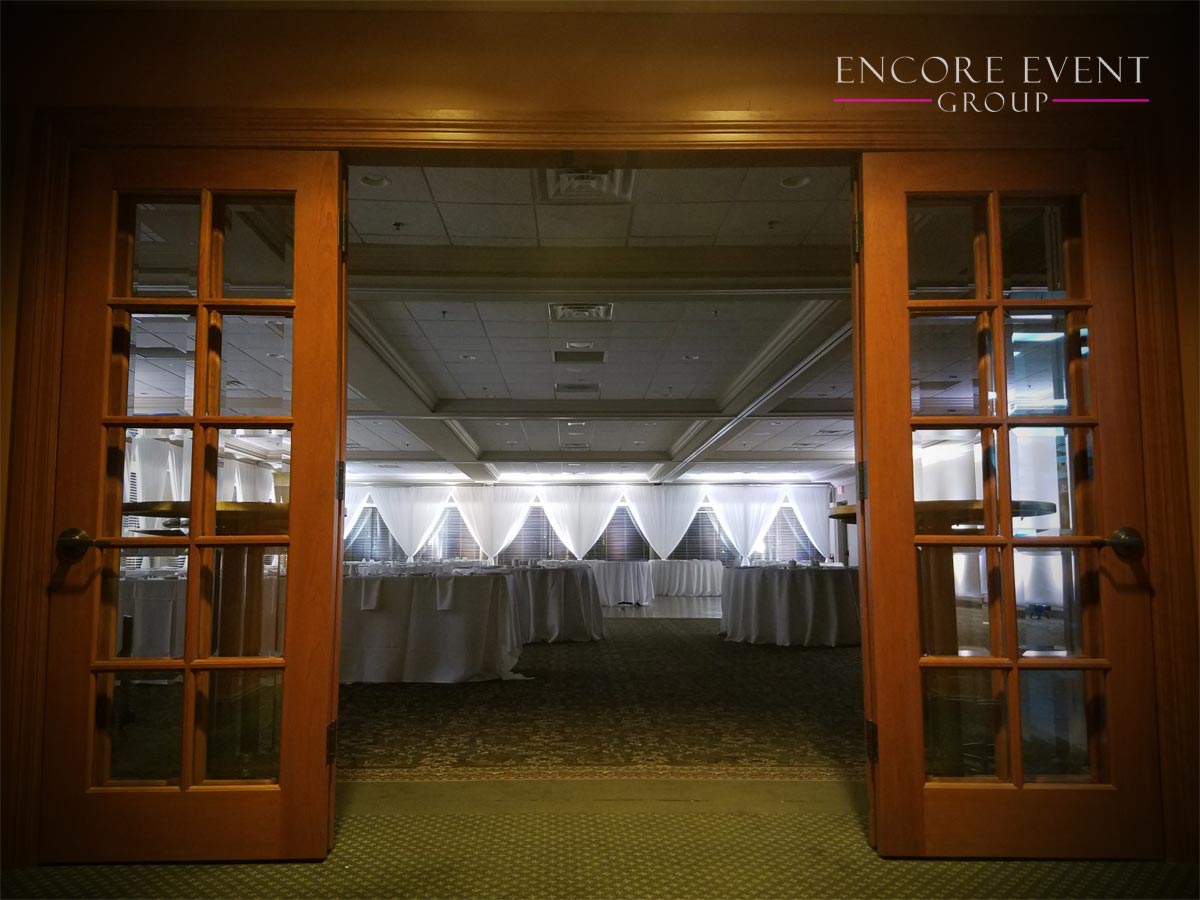 Travis Pointe Country Club wedding drapery is not done too often at their venue. This Michigan banquet hall has windows around the entire perimeter of the room. Traditionally you would use room drapery to cover walls or create walls to shine uplighting. Since the view is beautiful EEG pulled back each layer of fabric to give guest away to take advantage of the windows.
Ann Arbor wedding draping is an excellent way to transform up your reception. If you look at the pictures above you will get both a close up and wide angle shot of the fabric setup. Our team adjusts the hardware so that the backdrop fits your room size. Every detail down to the tufted fabric ends really pulls this look together. Package this with warm off-white uplighting to make your night memorable.
Want Drapery?
Check Your Date
Project categories: Custom, Straight