UAW Yspilanti Drapery for Lounge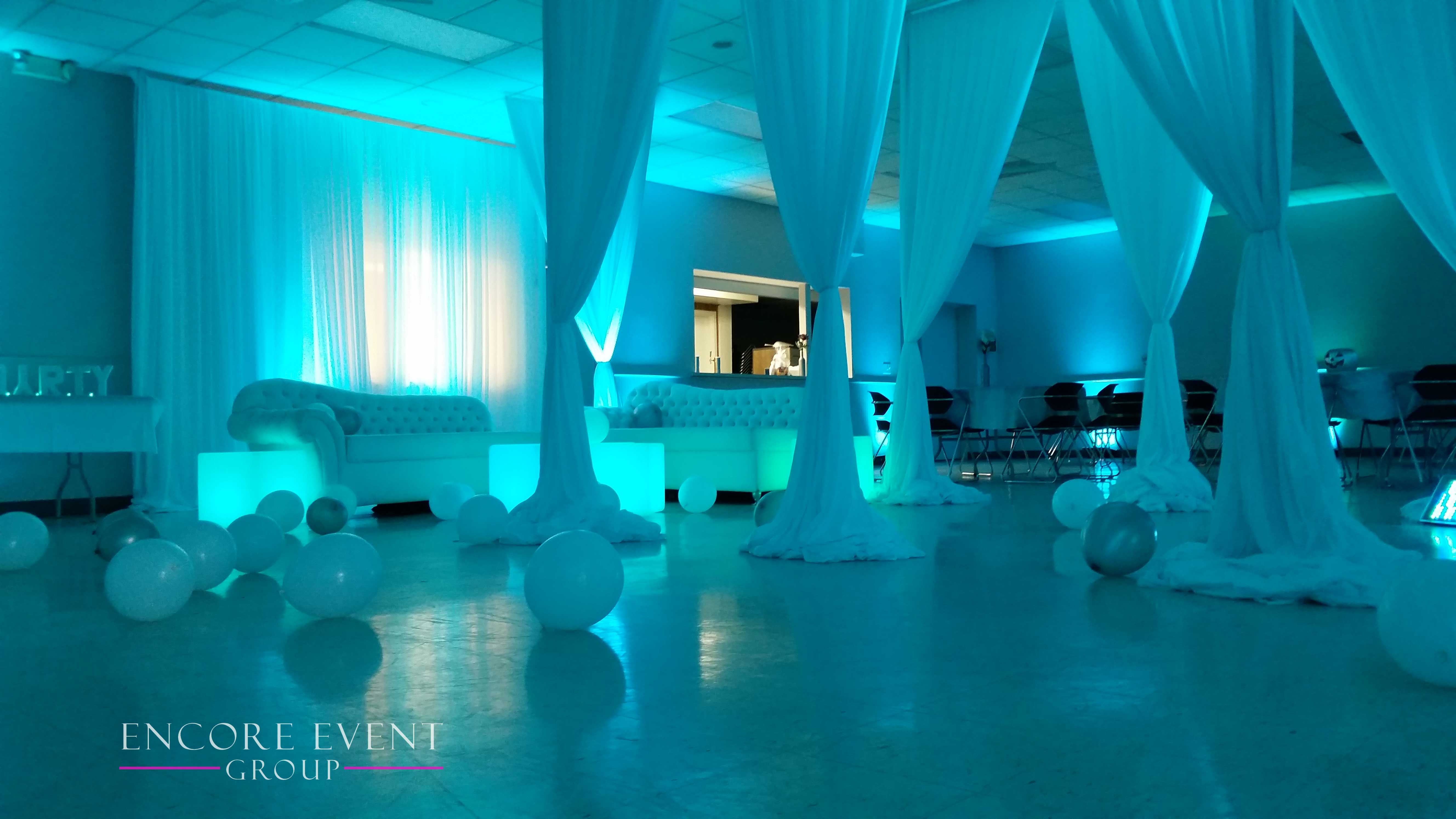 UAW Yspilanti Drapery for Lounges with white furniture can be done for birthday partys & wedding receptions. This was a 30th bday celebration. As you can tell in the photos, the main color scheme was teal. Static uplighting is one of the best ways to personalize the look and feel of your space. To give this private party a club like atmosphere, EEG provided white chaise furniture along with white lounge draping.
We recommend white fabric because it does a fantastic job of reflect the colors in your room. Instead of building the traditional lounge area around the couches, our team created a simple walkway with pulled back straight fabric. There are many ways to get creative with your design elements. Find out more about the possibilities by contacting Encore Event Group's main office by clicking the link below.
.
.

Want Drapery?
Check Your Date
Project categories: Custom, Straight