Greenfield Manor Wedding Dearborn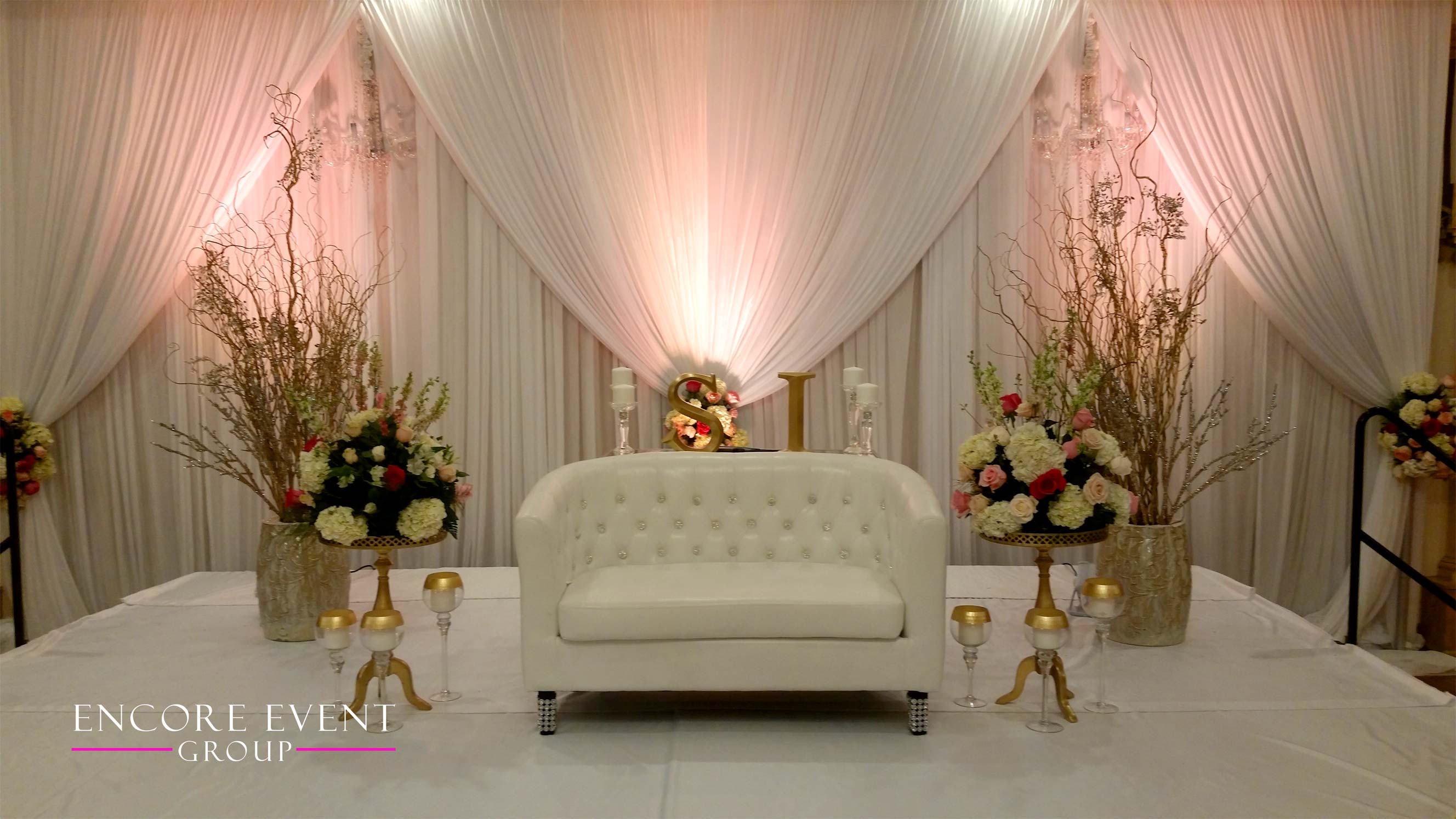 Greenfield Manor Dearborn is a banquet hall that we love transforming! When it comes to Dearborn weddings, drapery is a must for your sweetheart table backdrop. For this setup EEG did a double valance display with chandeliers hanging from the center. We also used amber uplighting around the room to give a warm glow to the space.
This place features a staircase with balcony. We recommend using Dancing on a Cloud spotlighting the stairway with our City of Lights package to give you a truly grand entrance. Since this venue is so popular everyone has seen the traditional decor. Let us help you create the look you want when you enter the room by clicking the link below.
Want Drapery?
Check Your Date
Project categories: Double Valance