Hotel Baronette Novi Wedding Drapes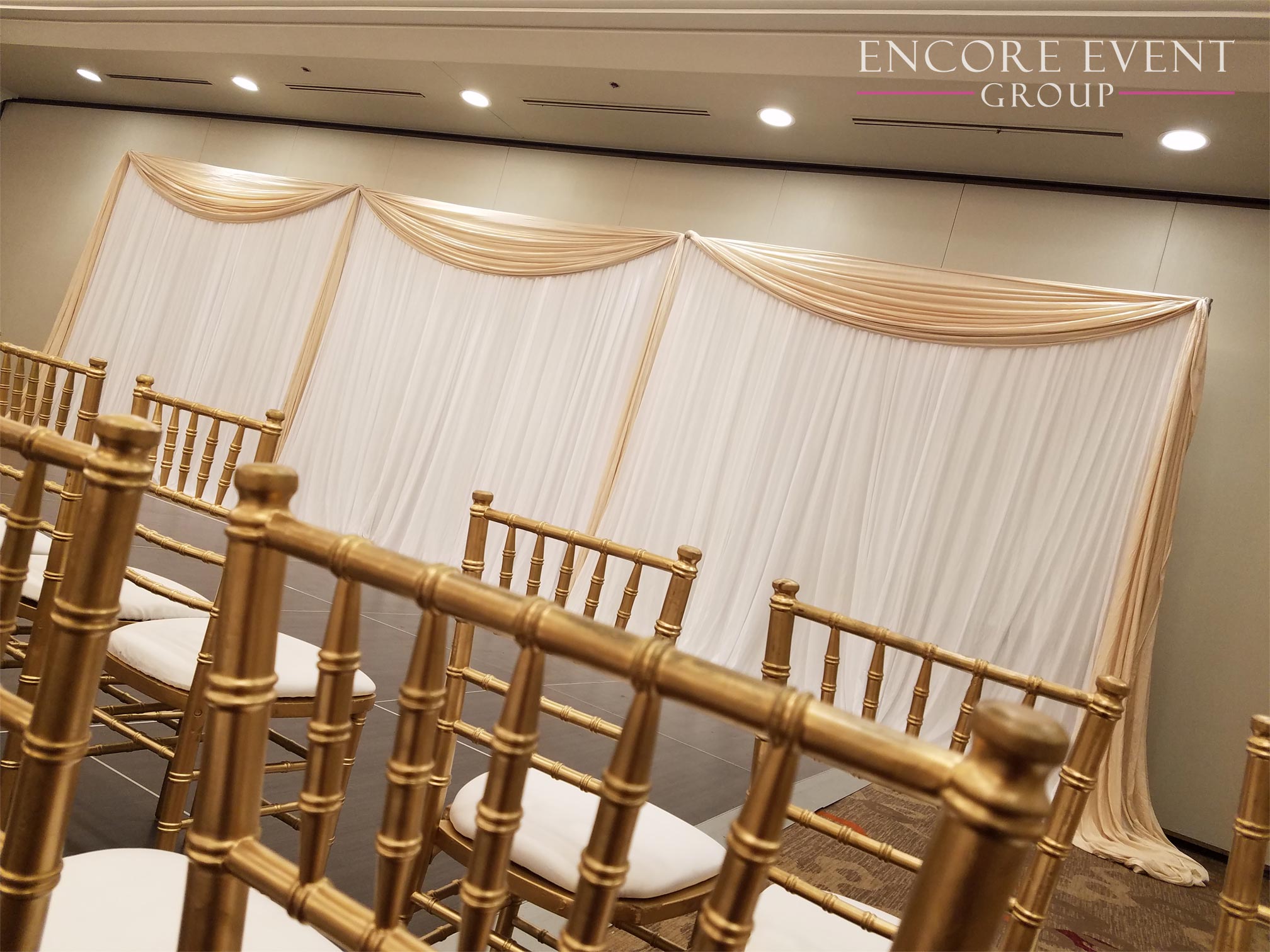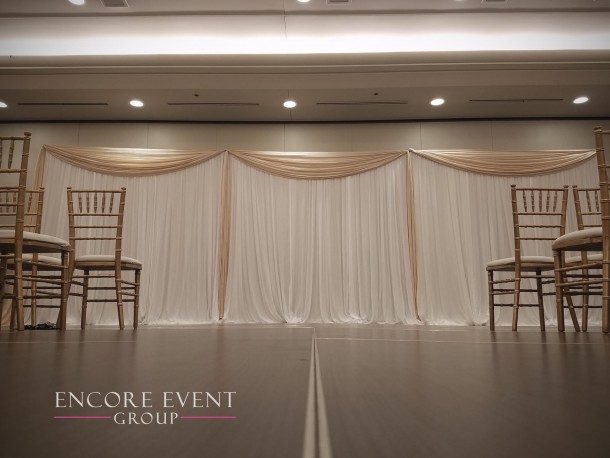 Hotel Baronette in Novi Michigan is an exceptional place to plan your wedding reception. Encore Event Group has done many celebrations in their main ballroom. This venue features a ballroom that can be sectioned into 2 separate spaces. What we did for this wedding was flip the room between the ceremony and reception. You can hold your cocktail hour in the foyer to give your vendors enough time to reset the room.
Since the colors were champagne and white EEG created a single valance drapery backdrop with the accent color matching the valance. This looks amazing in your wedding photos as you are exchanging your vows. We have the option to match the backdrop with over 10 different colors to give you the exact look you want.
Want Drapery?
Check Your Date
Project categories: Single Valance