Belle Isle Casino Detroit Wedding Draping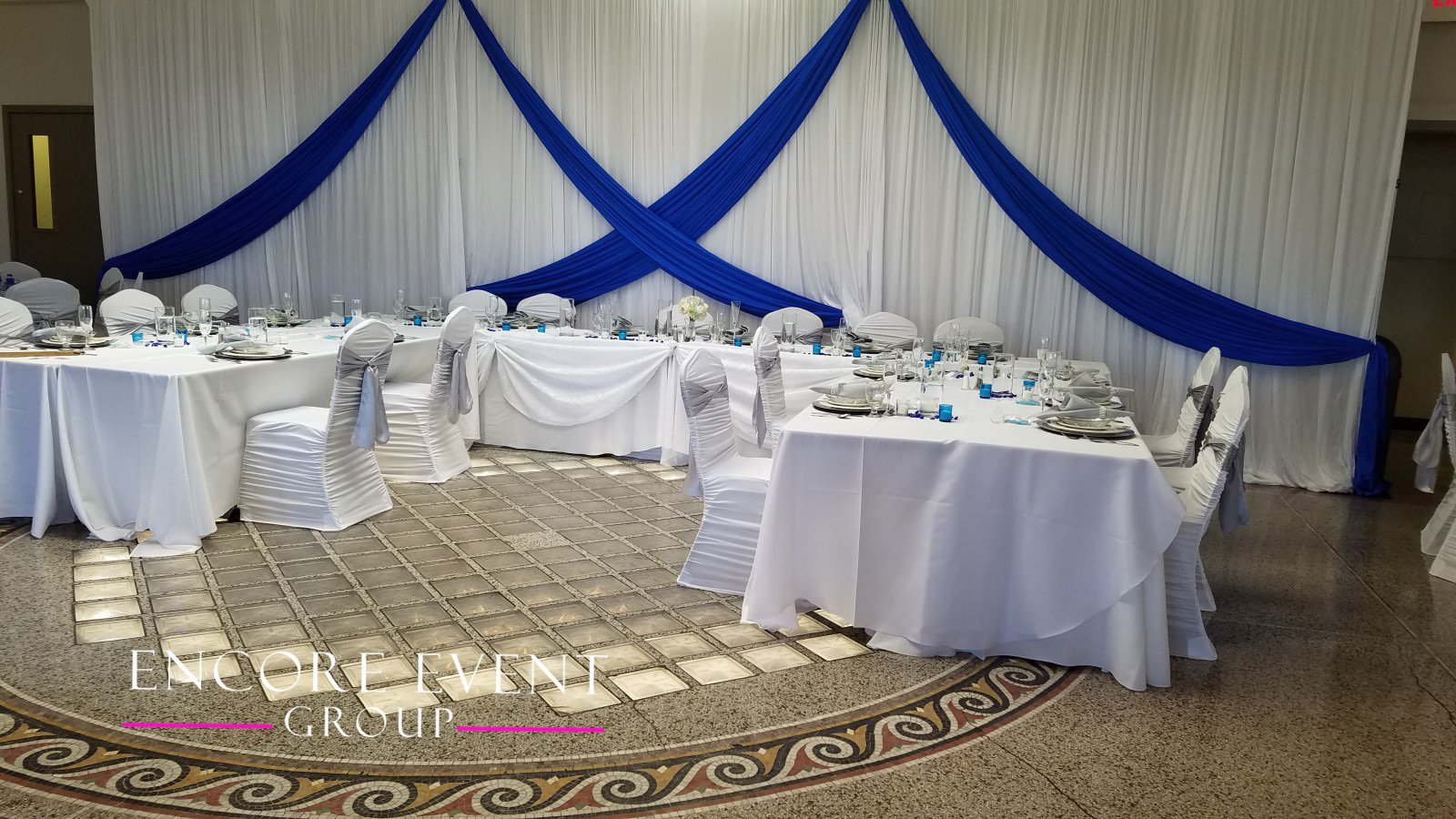 Belle Isle Casino Detroit wedding draping does a great job of enhancing the unique look for this old school venue. The Casino has a rich history as a social gathering spot for local Detroiters. However, there are many challenges potential client will face when they reserve this gem. For starters everything has to be brought inside (tables, chairs, caterer, & drinks). Also, since it is State of Michigan owned and operated the regulations can be a little strict at times (especially regarding load-in/load-out). In this picture EEG company created a streamlined backdrop in white and blue to hug the captains table. We used a simple single valance crossed swag on the accent color to make the backdrop pop.
If you think this setup looked good on the 2nd floor, then you should see what our team did on the 1st floor. If you are looking for a great way to make your headtable standout with draping then contact Encore Event Group at the link below.
Want Drapery?
Check Your Date
Project categories: Single Valance