Detroit Wedding Draped Bishop Columns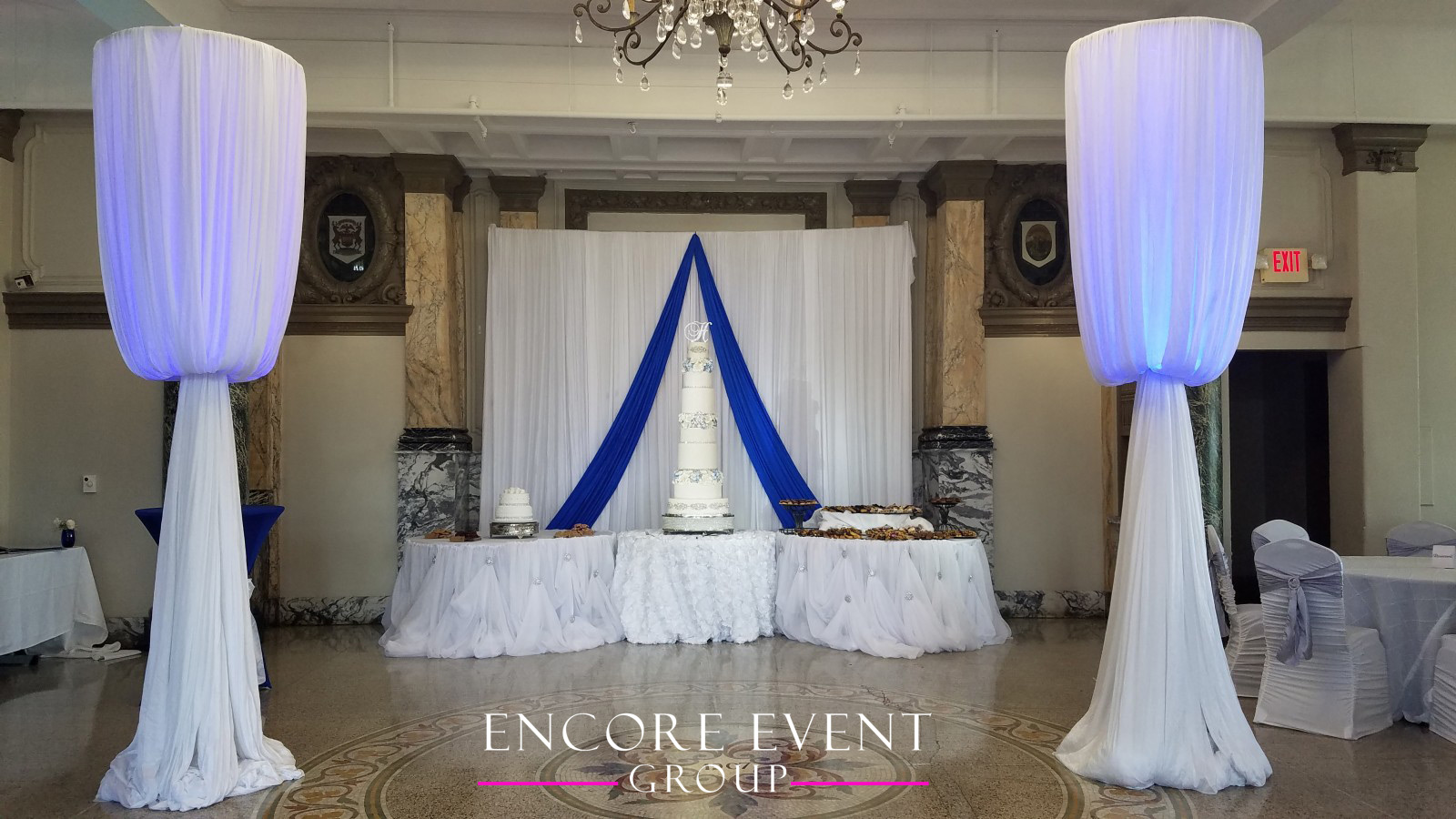 Detroit wedding draped bishop columns can be used to create a flow at your event. In the example above these pillars were used to frame both sides of the sweets table in the center of the room. This Michigan reception was held @ The Belle Isle Casino. We felt the drapery did a great job of complimenting the architecture of this historic facility. Besides doing columns, EEG also created the single valance backdrop behind the cake table. When deciding for placement of your fabric the best rule of thumb is to consider what areas photos will be taken. This setup looked amazing in the cake cutting pictures.
You will also notice the columns are light up in a blue to match with the color of the fabric. If you think this setup looks nice on the 1st floor, you should see what our team did on the 2nd floor. Get your drapery, have your cake, and enjoy it too! Reserve Encore Event Group's drapery to give your Detroit wedding a dreamy look.
Want Drapery?
Check Your Date
Project categories: Custom